Our Team
We are a team of passionate, dedicated individuals working together to improve the health and lives of others. We live and work all over the globe, but we're connected by our belief that everyone deserves adequate healthcare. During the COVID-19 pandemic we have had to decrease staffing across all sites, but we are hopeful to build our team back stronger. Learn more about us below!
Project Alajuelita, Costa Rica
Dayan Alvarado
Field Operations Manager
As Project Alajuelita's Field Operations Manager, Dayan oversees volunteer activities, runs the pharmacy and acts as a resource and offers insight to the Costa Rican health care system to volunteers.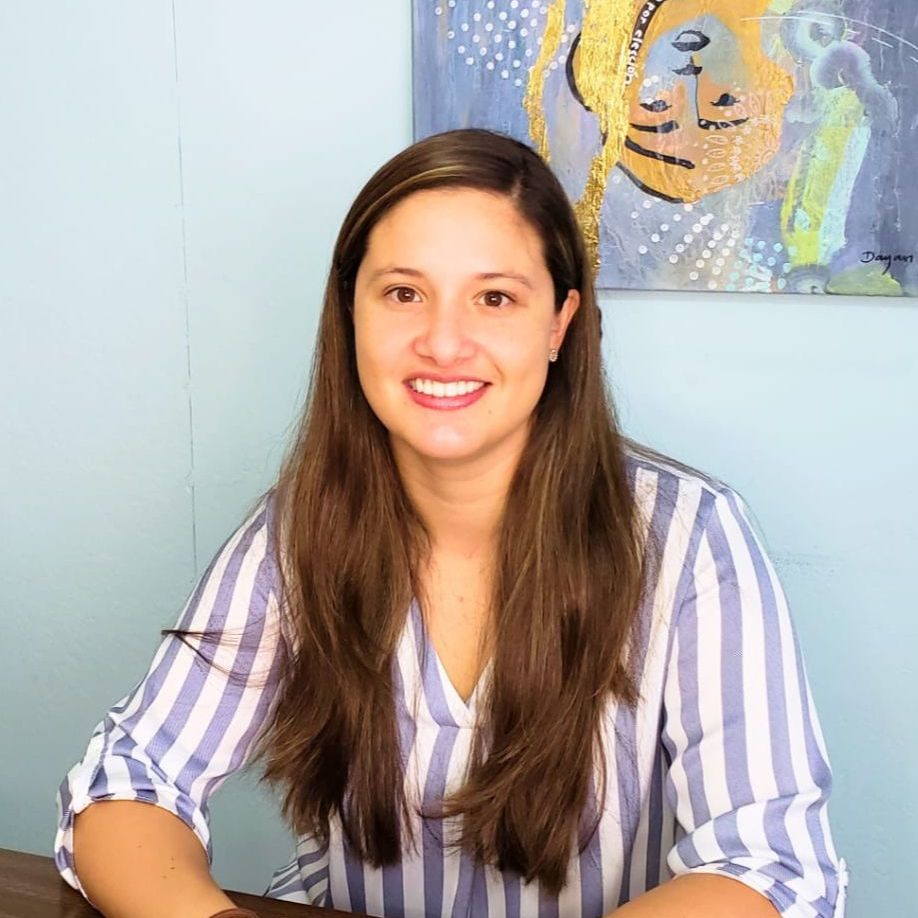 Dr Marisol Costenla
Physician
Dr Marisol is part of the FIMRC team providing comprehensive health care services and health education. She has been working in Costa Rican national health services, focusing on primary care and preventive medicine in populations at risk.
Rita Zuñiga
Homestay Coordinator
Rita has been responsible for arranging homestay accommodations for volunteers. Over the years she has cultivated a network of host families much like an extended family.
Lilly Pochet
Psychologist
Lilly is the foundation's psychologist and is dedicated on promoting the mental health and well being of children and adults in the communities of Alajuelita.
Manuel
Transportation Coordinator
Manuel provides transportation services for FIMRC volunteers including airport pick-up, drop-off, and transport to daily volunteer activities.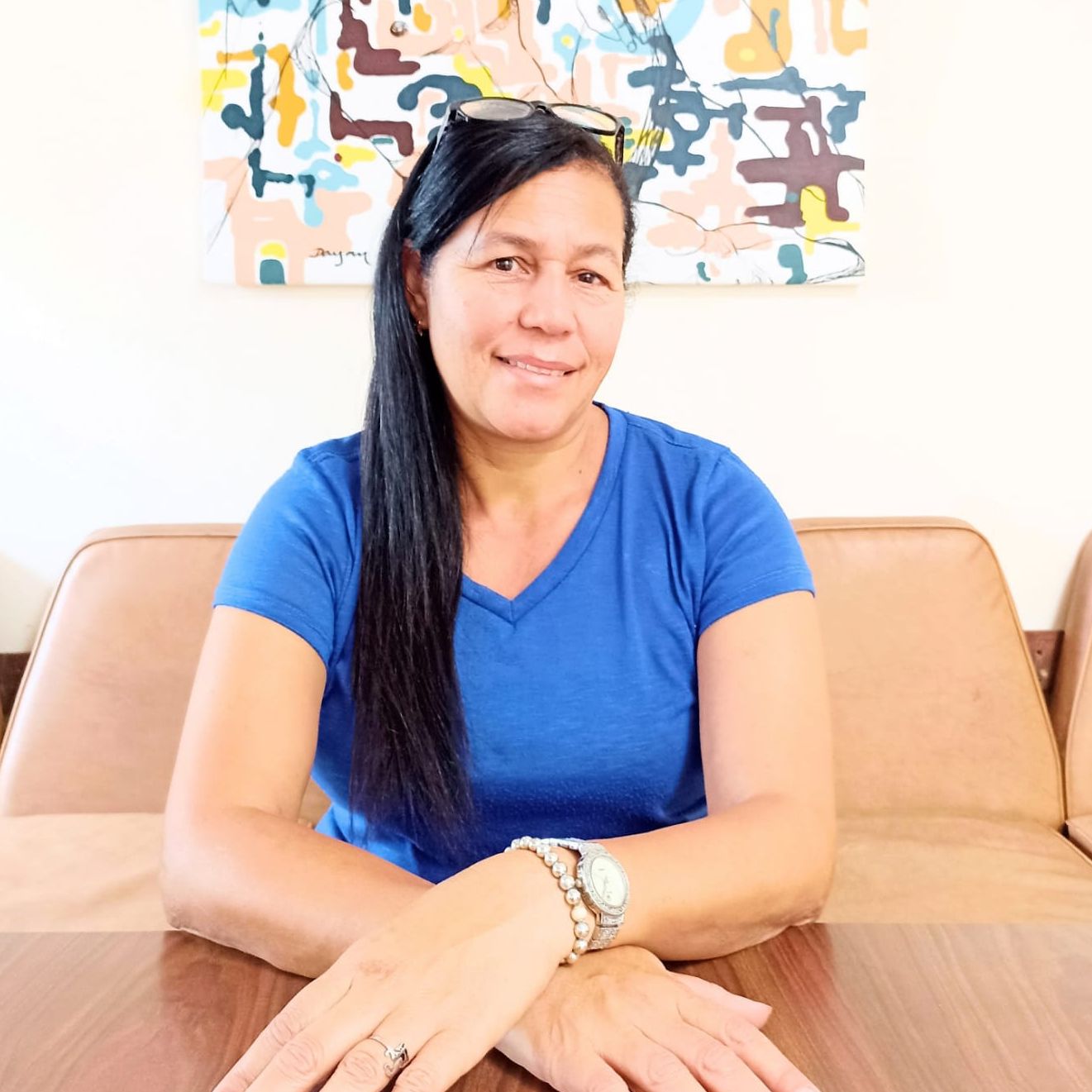 Socorro Monge
Maintenance
Soco is part of the community we serve and is an essential part of our team, since she is in charge of the proper maintenance and cleaning of the clinic and as FOM assistant.
Project Anconcito, Ecuador
Estefanía Tigrero
Site Coordinator & Nutritionist
Estefanía manages FIMRC's Nutrition Programs and the Diabetes and Hypertension Club. With three years of experience in child, clinical, and sports nutrition, she is passionate about community-based social projects.
Linzon Delgado
Driver
Linzon has been with Project Anconcito since the start of the project site. He drives volunteers from Guayaquil to Anconcito, as well to the surrounding areas. He loves meeting people from all around the world.
Roberto Lopez
Translator
Roberto is originally from Guayaquil, Ecuador. Roberto is a huge help to our volunteers while on-site, and a great resource to learn about Ecuadorian culture, food, and local excursions!
Wilson Masawi
Assistant Health Outreach Coordinator
Wilson assists Richard in mobilizing and sensitizing the community regarding health issues. He also serves as the chairman of the local council of Bumwalukani parish.
Grace Kutosi
Health Assistant
Grace is a community health educator and counselor. She most often works in stations 1, 2, and 5. She joined FIMRC in 2008 and experienced the transition to the current location.
Julius Namoso
Staff Assistant
Roberto is originally from Guayaquil, Ecuador. Roberto is a huge help to our volunteers while on-site, and a great resource to learn about Ecuadorian culture, food, and local excursions!
Kadija
MCH Health Outreach Coordinator
Kadija works in the outreach department to visit patients and teach them about their health. Kadija is also in charge of finding cleft lip surgery candidates in the community.
Aidah Kiwumi
Clinic Maintenance
Aidah is in charge of our clinic's basic maintenance including cleaning, supplies, and landscaping. She is also an active volunteer for our drama troupe and also helps take care of the PTC cows alongside her own livestock.
Musa Kutosi
Administrative Assistant & HIV/AIDS Programs Coordinator
As a counseling psychologist, Musa plays an important role with responsibilities including: counseling patients, monitoring the OVC Program and PTCs, and administrative duties for the clinic.
Emma Fumbula
Deputy-In-Charge & Lab Technician
Emma serves as a lab technician, using blood and urine samples to determine a patient's condition. Additionally, he ensures the clinic remains compliant with Ugandan health codes and requirements.
Robert Malomo
Health Assistant
Robert started with FIMRC as a Community Health Educator (CHE). As a health assistant, he is most often found at Station 1 performing crucial patient intake, or occasionally at Station 2 taking patient vitals.
Jackie Eunice Nadutu
Laboratory Technician
Jackie is a microscopist with FIMRC. She has many duties including treating patients with injections, keeping records, and conducting HIV, syphilis, and malaria tests.
Robinah Nabulwala
HIV Testing and Counselor
Robinah has been counseling and testing patients at FIMRC since 2013, and believes in patient testing and knowing their status for safety reasons. She also appreciates teaching patients about their health.
Mary Nabulwam
Records Keeper
Mary has been in charge of medical records and information management since March 2016. She has always wanted to save people's lives and joining the FIMRC staff provided her with that opportunity.
Isaac Wapuyi
Laboratory Technician & Nursing Assistant
Isaac studied at Jinja Laboratory Technician School, and later earned his Nursing Assistant certificate at Tororo Sir Memorial Institute in Tororo. He joined Project Bumwalukani in February 2013.
Richard Kimanayi
Health Outreach Coordinator
Richard has been with FIMRC since 2008 and is the Health Outreach Coordinator. He also trains the community educators and PEPEs. Richard is a firm believer in preventative medicine as it is more affordable than treatment.
Maayi Aidah
Chef
Aidah, Aunt of FIMRC's Guest House Manager, prepares tea and food for the clinic daily. She is happy to practice Lugisu and lives close to our clinic.
Irene Kibone Wafula
Comprehensive Nurse Midwife
Irene is a comprehensive nurse and midwife who works in our Maternal and Child Health Department at Project Bududa. She completed her degree at the International Institute of Science in Jinja.
Alice Nasaka
Guest House Manager
Alice assists the FOM Guest House related items. She is responsible for purchasing supplies and developing budgets for the Guest House and organizing events held at the guest house. She also advocates for our programs in the community.
Jowali
Driver
Jowali is the FIMRC Driver for Project Bududa. He greets volunteers with a smile as he picks them up from the airport and ensures their safe and timely arrival to the site at Bududa!
Community Health Educators (CHEs)
CHEs are responsible for creating an open learning environment in the community. They shed light on health-related challenges faced in the area and ways to prevent and mitigate their effect.
Edmond Taalo
Lab Assistant
Edmond is from Tororo and received his training at St. Martin's Institute of Health Sciences in Hoima. He supports the FIMRC clinic as a lab assistant where he helps provide results for patients.
Nabusaii Jane
Midwife
Jane is originally from Mbale and received her certificate in Midwifery at Mbale School of Nursing. In addition to FIMRC's clinic, Jane also works part time at Bududa Hospital.
Nakami Lukia
Medical Officer
Dr. Lukia is originally from Bududa and received her medical training at Kampala International University-Western Campus, where she developed a special interest in MCH services.
Khawanga Silagi
Security & Maintenance
SIlagi is from Bushika and has lived his entire life here. He enjoys eating matoke and spending time with his eleven children.
Zeles Nabusaye
Deputy In Charge
Zeles started with FIMRC in 2013. In addition to her FIMRC position, she also works at Bukigai Health Center III and for Bududa District.
Erina
Midwife
Erina joined the FIMRC staff in November 2018. She loves church, working as a midwife, and her baby boy named Ronnie.
Godfrey
Security Guard
Godfrey has been volunteering with FIMRC for several years, but became an official employee in November 2018. He likes to eat matoke and chicken, and enjoys watching football. His favorite team is Manchester United!
Grace Adie
Midwife
Grace is originally from Kumi District, and obtained her education at Kamuli School of Midwifery and then Soroti School of Comprehensive Nursing and Midwifery.