UPDATE: April 26, 2016
Update from the Field - Rachel Good, Field Operations Manager
Last Saturday, on April 16th, a 7.8-magnitude earthquake struck the coast of Ecuador. It was powerful enough that everyone in the country felt it, but the hardest hit areas were those near the epicenter, on Ecuador's northern coast. The earthquake was catastrophic for those towns. As of now the death toll is at 645 and continues to rise, thousands are injured, many are still missing, and tens of thousands have been displaced.
Anconcito, FIMRC's newest project site, is on Ecuador's southern coast. It is far enough from the epicenter that they sustained only minor damages, but they were immediately aware that other parts of the country had not been so fortunate. Within hours the local government and citizens had sprung into action, holding a donations drive that began in the early hours of Sunday morning and continued throughout the week. Community members donated water, canned food, mattresses, personal hygiene items, clothing, and much more to be sent north to the province of Manabí. In a single day they collected enough items to fill over a dozen pickup trucks, and the donations continued to roll in. It was inspiring to see the members of this small town working together to make such a huge impact in solidarity with the earthquake victims.
The town I served in during Peace Corps, San Vicente, was in one of the hardest hit areas of Manabí. They were without electricity, running water, shelter, food, and other basic supplies. I began privately collecting donations from friends and family with plans to fill my small car with as much as I could and travel to San Vicente to deliver supplies to the people who needed it most. As soon as the local government and community members of Anconcito found out about my plan, they sprung into action. While continuing to collect donations, they were able to find a 10-ton truck and driver who agreed to carry supplies to San Vicente free of charge. They organized a police escort so that we could safely drive into the earthquake zone. They sent us into town with pickup trucks to price supplies and buy items in bulk, which we took back to Anconcito in no less than 5 separate trips. Once we gathered the supplies, dozens of volunteers came to the local government building and helped us organize the items into kits. They formed an assembly line and put together over 300 kits filled with foods such as rice, lentils, tuna, salt, sugar, powdered milk, as well as personal hygiene items such as soap, toothbrushes, toothpaste, deodorant, toilet paper, diapers, and other supplies like candles and matches. The community members stayed at the government center assembling the kits until after 11pm the night before we left for San Vicente, not leaving until every item was carefully packed into the truck.
On Thursday morning we left for San Vicente with the driver, police escort, two members of the local government, and two other friends. We made the 6-hour drive to San Vicente with 310 food and hygiene kits, over 400 gallons of water, 88 bags of clothing, and many additional donations made by the people of Anconcito. We had previously coordinated our arrival with the local government of San Vicente, so they were ready and waiting for us when we arrived. With help from people from both Anconcito and San Vicente, we unloaded the truck directly into pickup trucks and immediately headed into rural communities on the outskirts of San Vicente that had not yet been reached by outside help. Over two days we were able to fill 9 pickup trucks with the supplies we brought from Anconcito, reaching 10 rural communities and over 400 families. During our remaining days we visited an additional community with other provisions we were able to buy, including mosquito repellent, diapers, water, canned food, and medical supplies. We also accompanied doctors as they provided medical services for those who could not reach a health center, and began to conduct a needs assessment to guide the government of San Vicente during the next stages of the disaster relief process.
Disaster relief in a developing country is an extremely complex process, and it has only just begun. Almost the entire population of San Vicente is sleeping outside in makeshift shelters or on the streets, some because their homes have been destroyed and others because they don't know whether their homes are safe to enter.The stores are beginning to open and restock with food and water, but most people are day laborers and haven't worked in over a week, and thus have no money to buy supplies. Hygiene and sanitation will be increasingly serious problems in the coming weeks, as waste disposal systems in the shelters are nonexistent. The rebuilding process will be long and difficult, but the Ecuadorian people are extremely resilient and hardworking, and they will come out of this stronger than ever before. I am so thankful to the people of Anconcito for selflessly dedicating their time, energy, donations, and expertise to help the people of San Vicente in their greatest time of need. This has reconfirmed that we made the right decision in partnering with Anconcito as FIMRC's newest project site, and I am excited to see what the future holds in working with such a collaborative and passionate community. ¡Ama la vida!
UPDATE: April 21, 2016
We promised to share updates along the way, so here is our first update of the efforts on the ground.
We knew we had a remarkable community for our next project site - that's exactly why we decided to work with the people of Anconcito. Throughout the entire site development process, they were engaged, active and truly interested in moving their community forward. Now, during a very difficult time for Ecuador, they have shown us that they're not only interested in advancing their own community, but the entire Ecuadorian community as well.
On Monday, the day after the large 7.1 earthquake hit, the municipality went to work collecting supplies. After only 2 days, they had 12 huge trucks full of water, essential non-perishable supplies and other items to help families who no longer have a home, let alone clean water or basic supplies. The photos (provided by the municipality of Anconcito) speak a thousand words. All of the supplies were taken to Manabí, and donations continue to pour in. We are humbled by the community's immediate reaction to take action.
April 18, 2016
We had big plans for this week. Since January, we have been working to build out our newest project site and we were finally ready to make the announcement. Now, the time to jump and celebrate doesn't seem quite right. We are launching a new site in Ecuador, but in this moment, our focus is on providing support in any way we can to the people of Ecuador impacted by the earthquake.
Instead of sharing all the details about our newest project site, we will provide updates on what is being done locally to help those impacted by the disaster. The community where we will be working, Anconcito, has already come together to collect donations and get them to communities that need it most. Our Field Operations Manager, Rachel Good, has collected supplies and will be taking a car full of local volunteers to an area north that was impacted more than our community.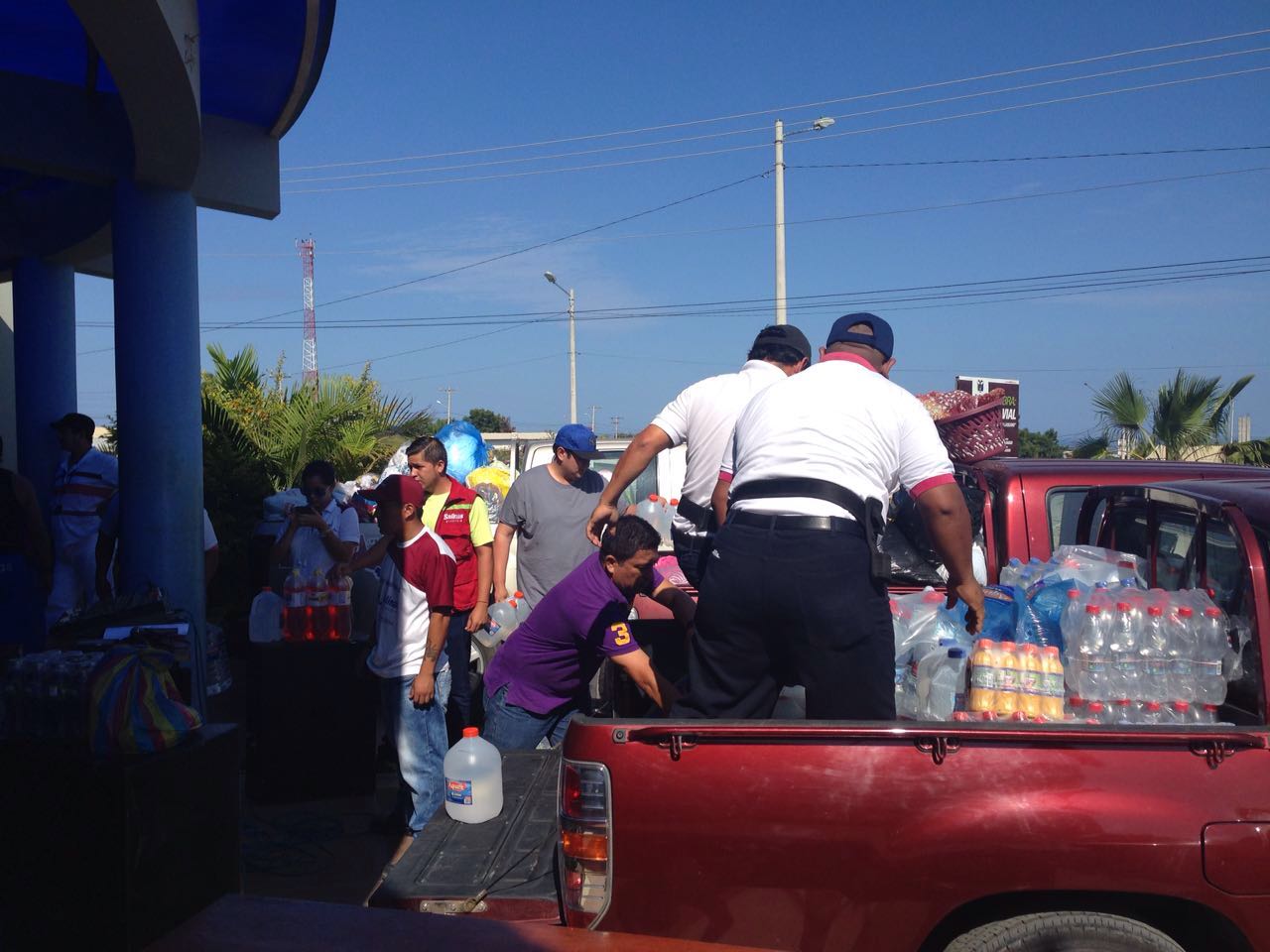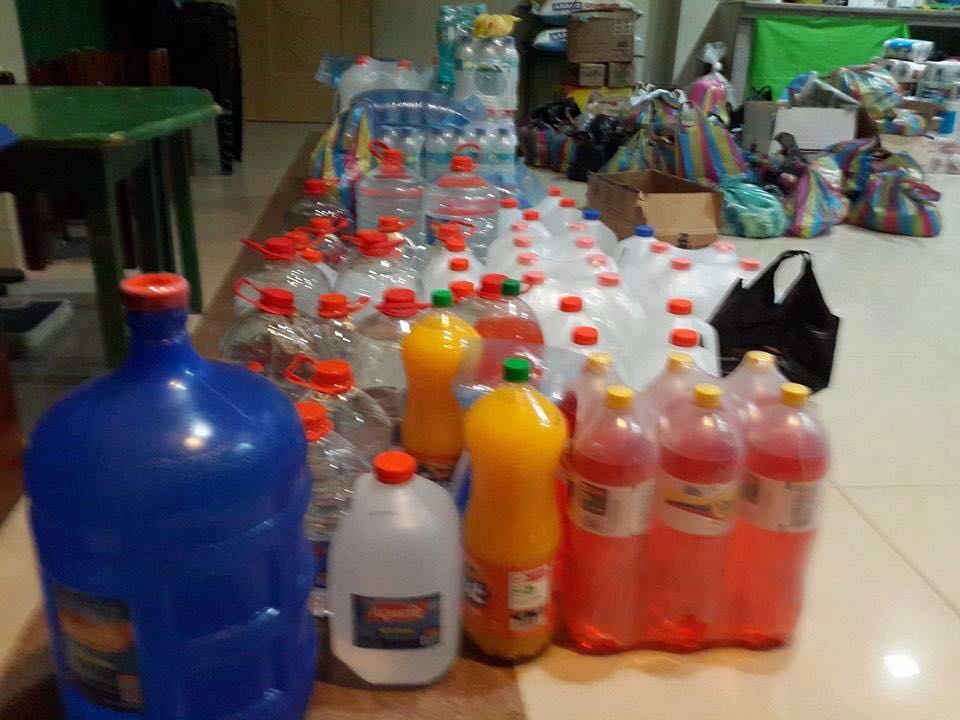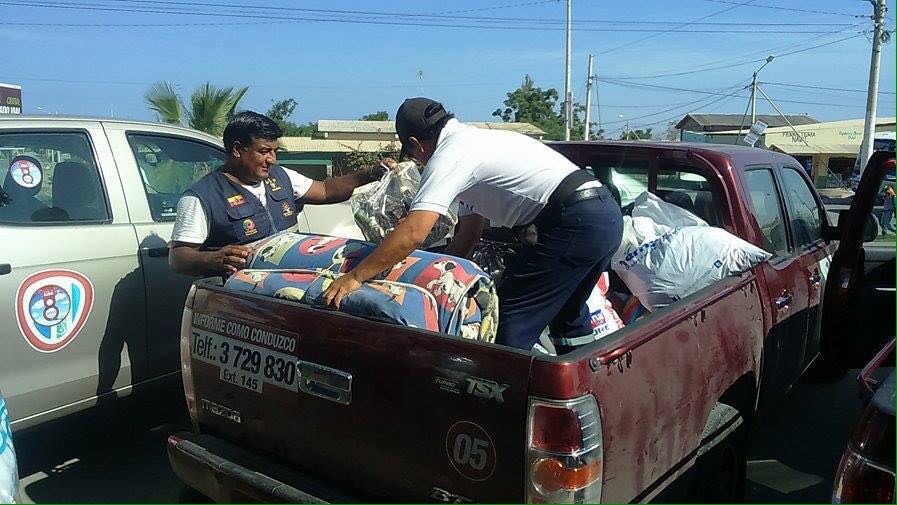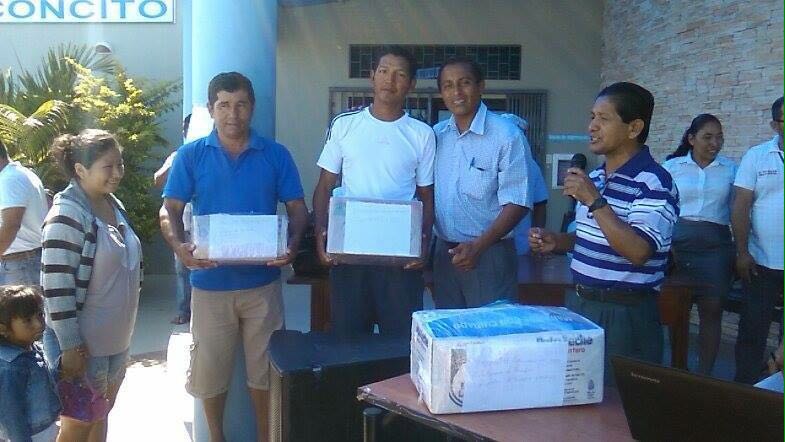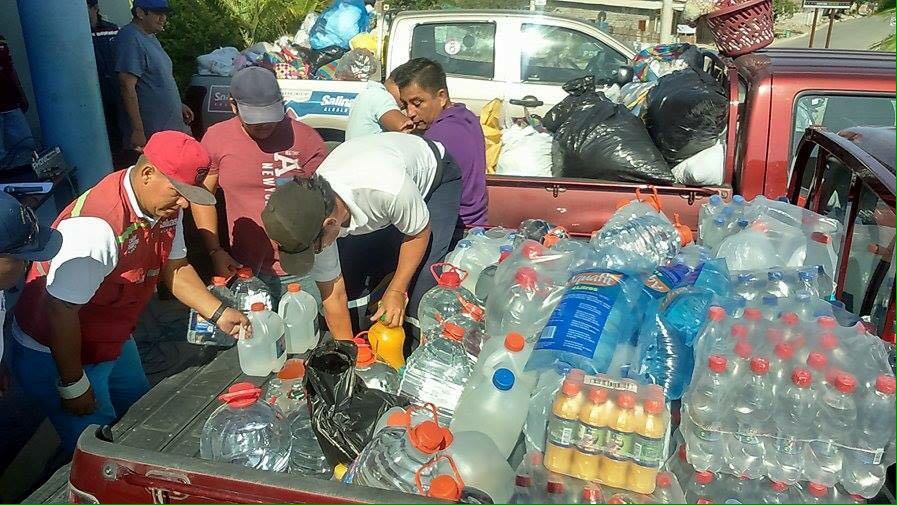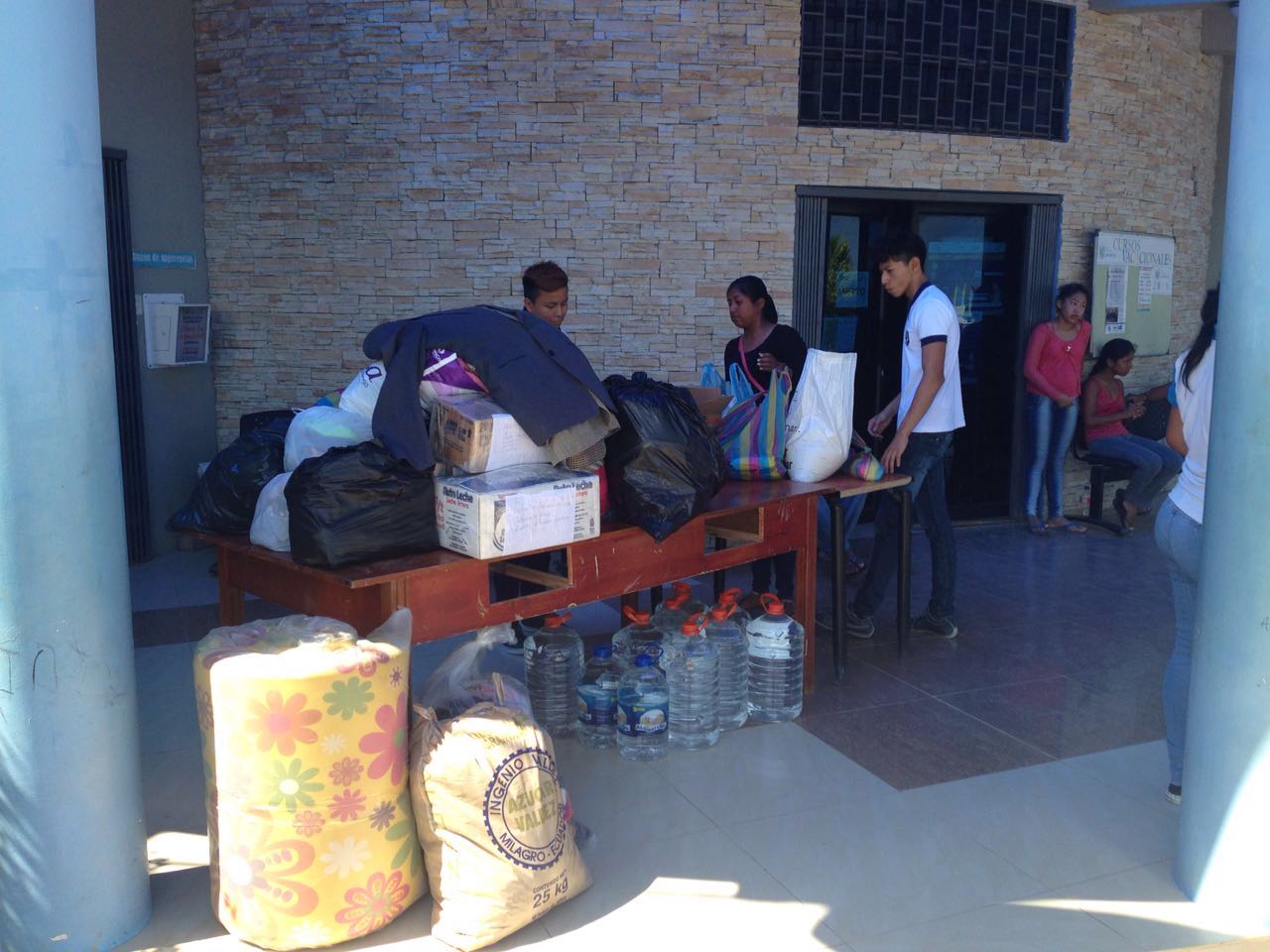 The amount of solidarity seen in such a small community, our newest community, has literally taken our breath away. We plan on sharing inspiring stories of action and support during this tough time. When the time is right, we'll share more about our plans in Ecuador. But for now, we will support our newest community and those impacted by the quake.