Currently, staff in Peru have the pleasure of hosting a group from Earlham College. Two professors and their students are spending three weeks with us here in Peru, supporting us with health campaigns and FIMRC programs within the community. The majority of the students are studying bio-chemistry with ambitions to go to medical school. Prior to volunteering at Project Huancayo, the students and professors helped execute health campaigns in Lima.
Prior to the group arriving, staff secured a partnership with the global organization Partners in Health to provide comprehensive health campaigns in two regions close to Lima, heavily affected by the recent floods and landslides. The communities are currently living without running water or hygienic sanitation systems and have very limited access to healthcare.
In conjunction with Partners in Health, we were able to provide diabetes and blood pressure testing, dental fluoride treatments, health checks and a consultation with a doctor, as well as access to psychological support and appropriate referrals. Children and babies were also checked and weighed, medicines provided and donations of blankets, diapers, soap, toothbrushes, toothpaste and food given to everyone that attended. In a span of two days, our collaboration with Partners in Health, Earlham College, and FIMRC Peru provided approximately 400 people with access to these services!
The conditions were challenging with extremely hot weather, an unbelievable amount of dust, crazy Lima traffic, and large numbers of people in attendance, but when you see what harships people face in life, you realize what a difference we can make with collaboration. Thank you to everyone that made it possible!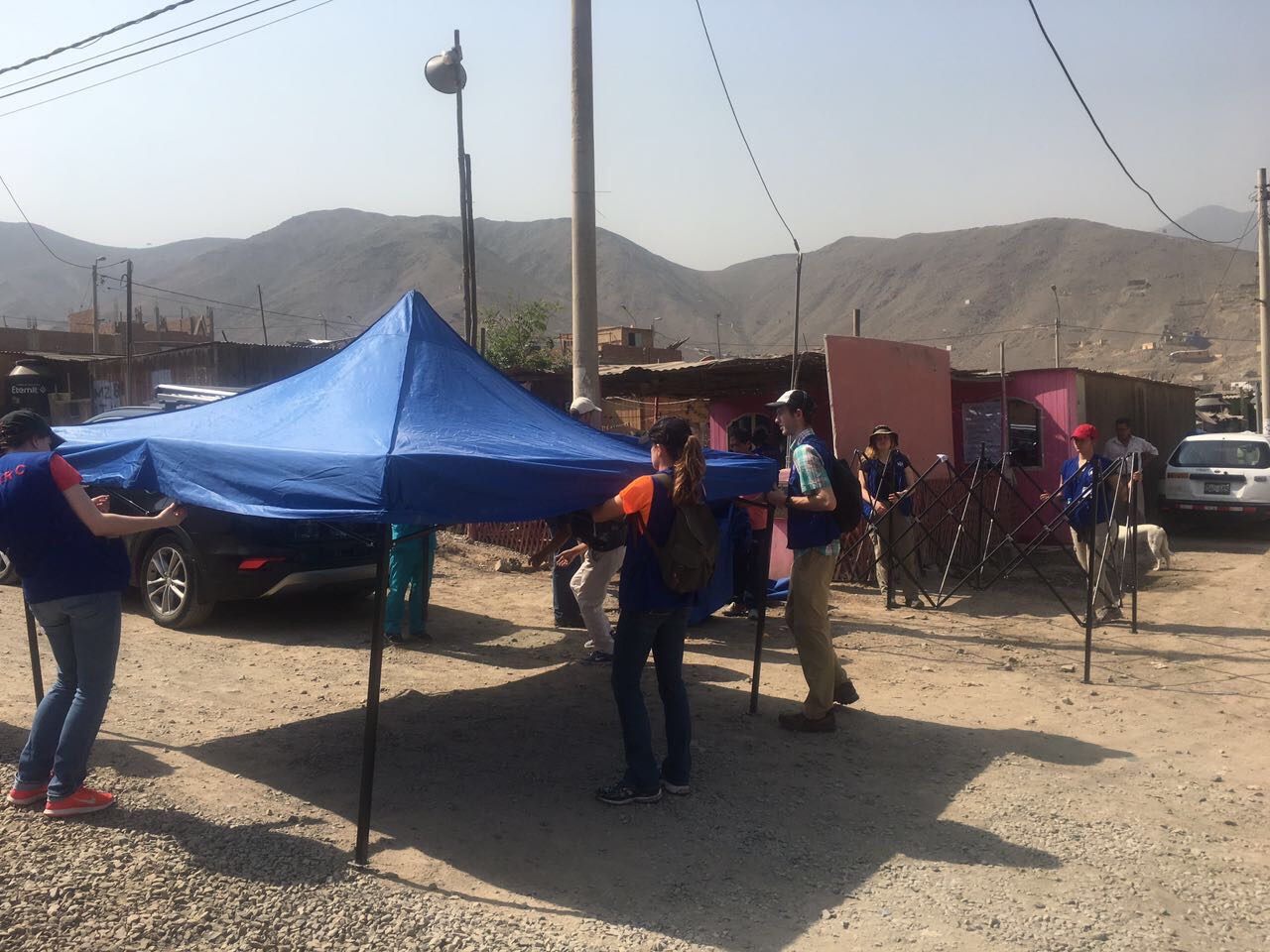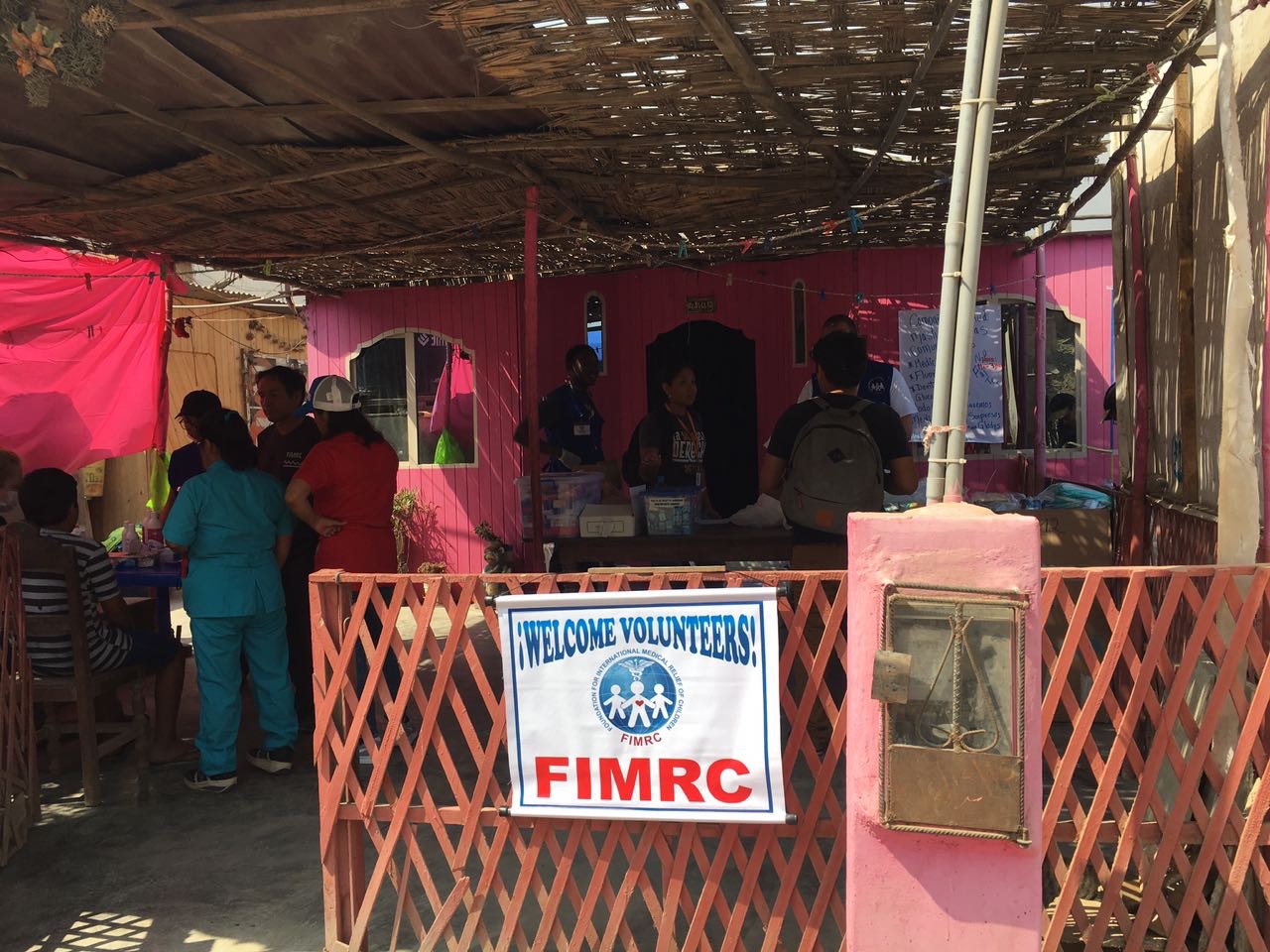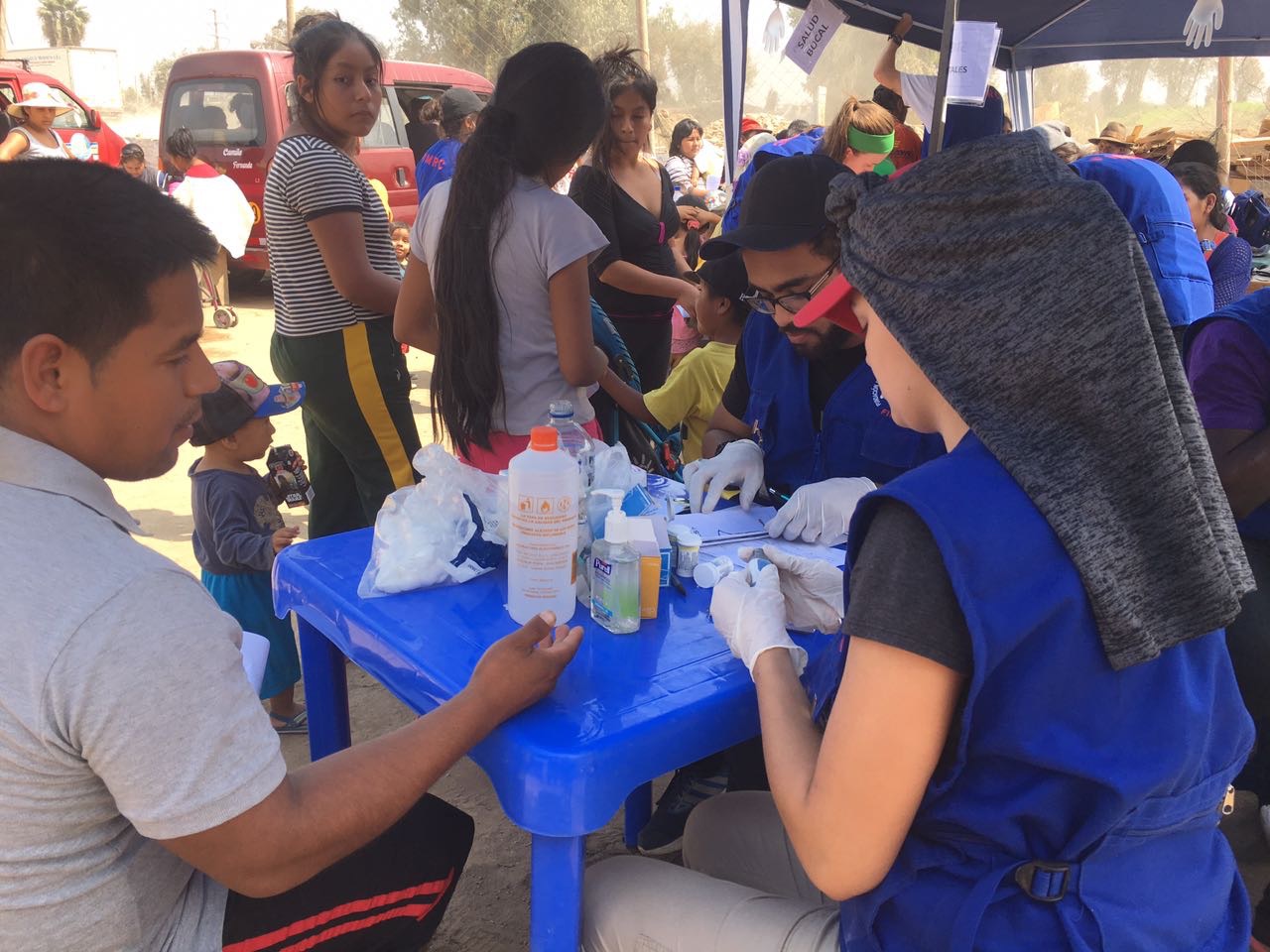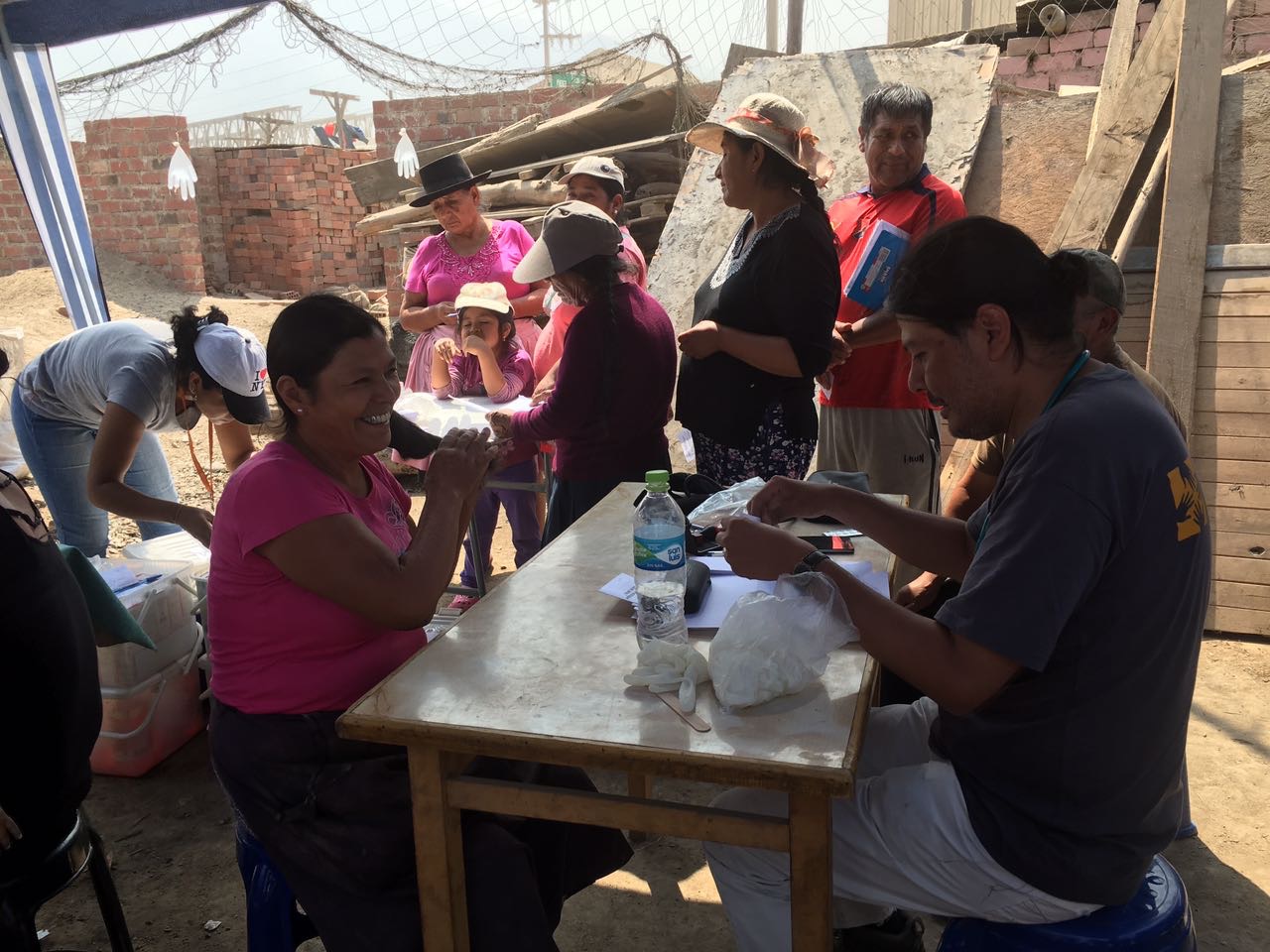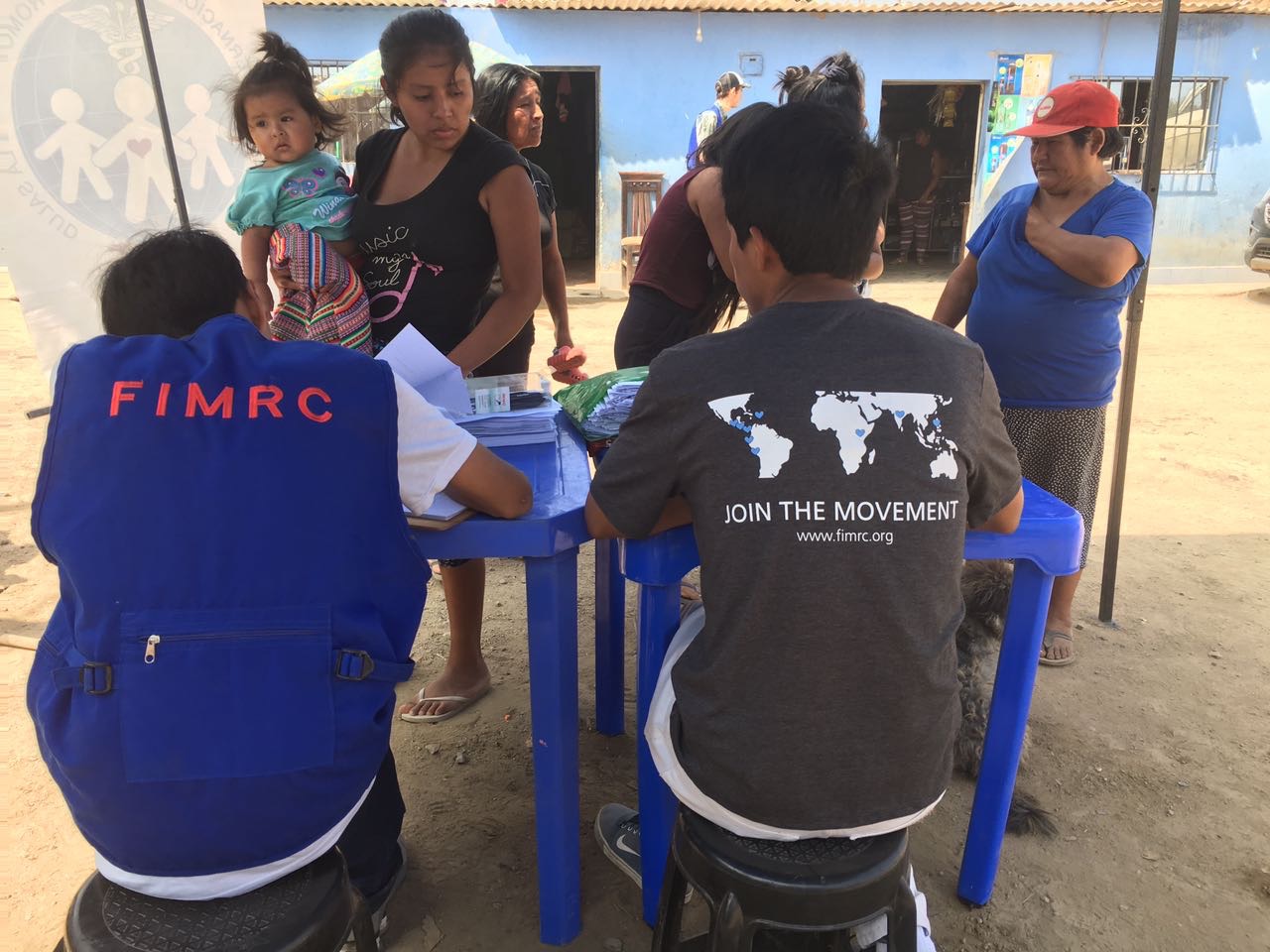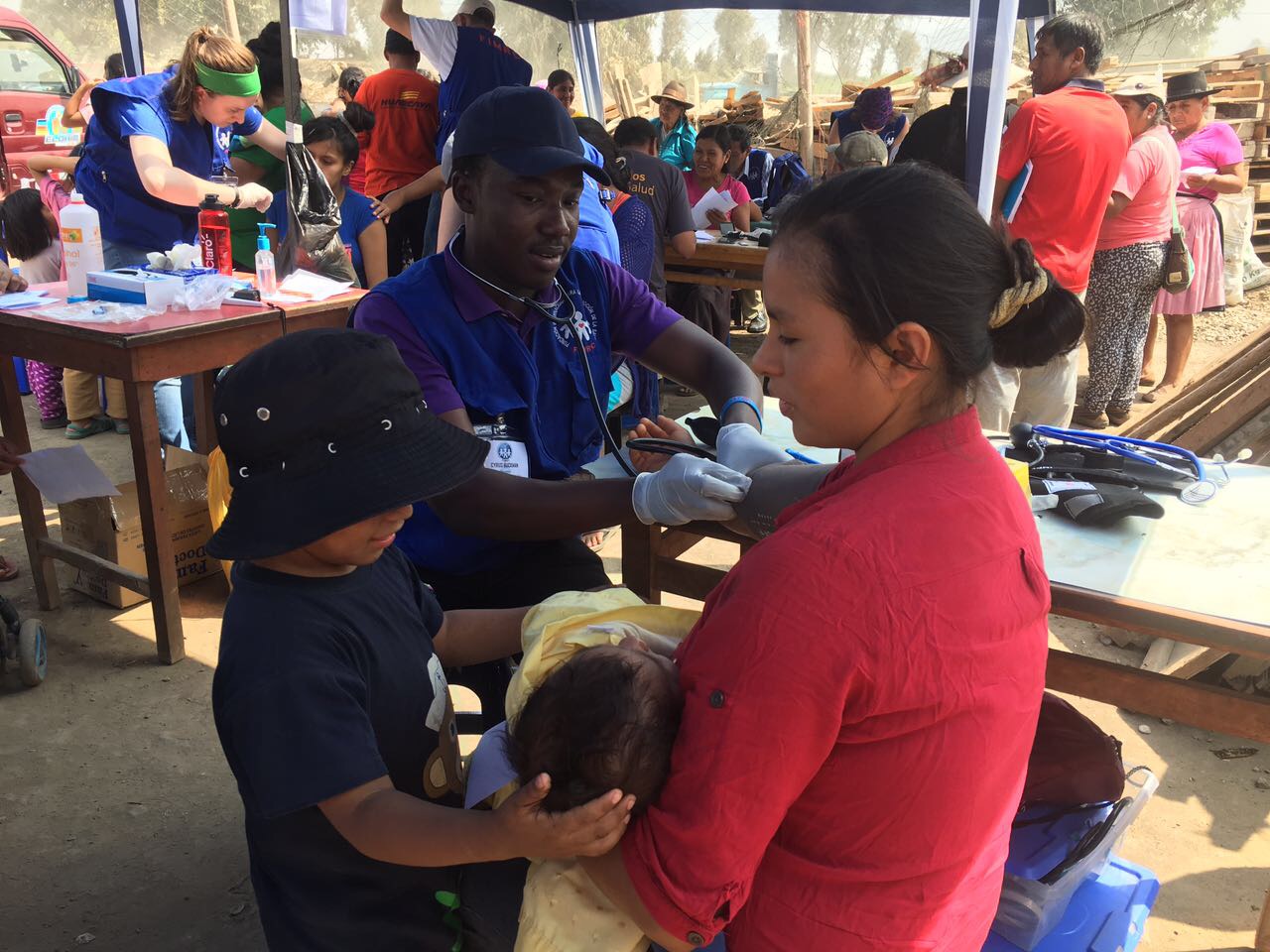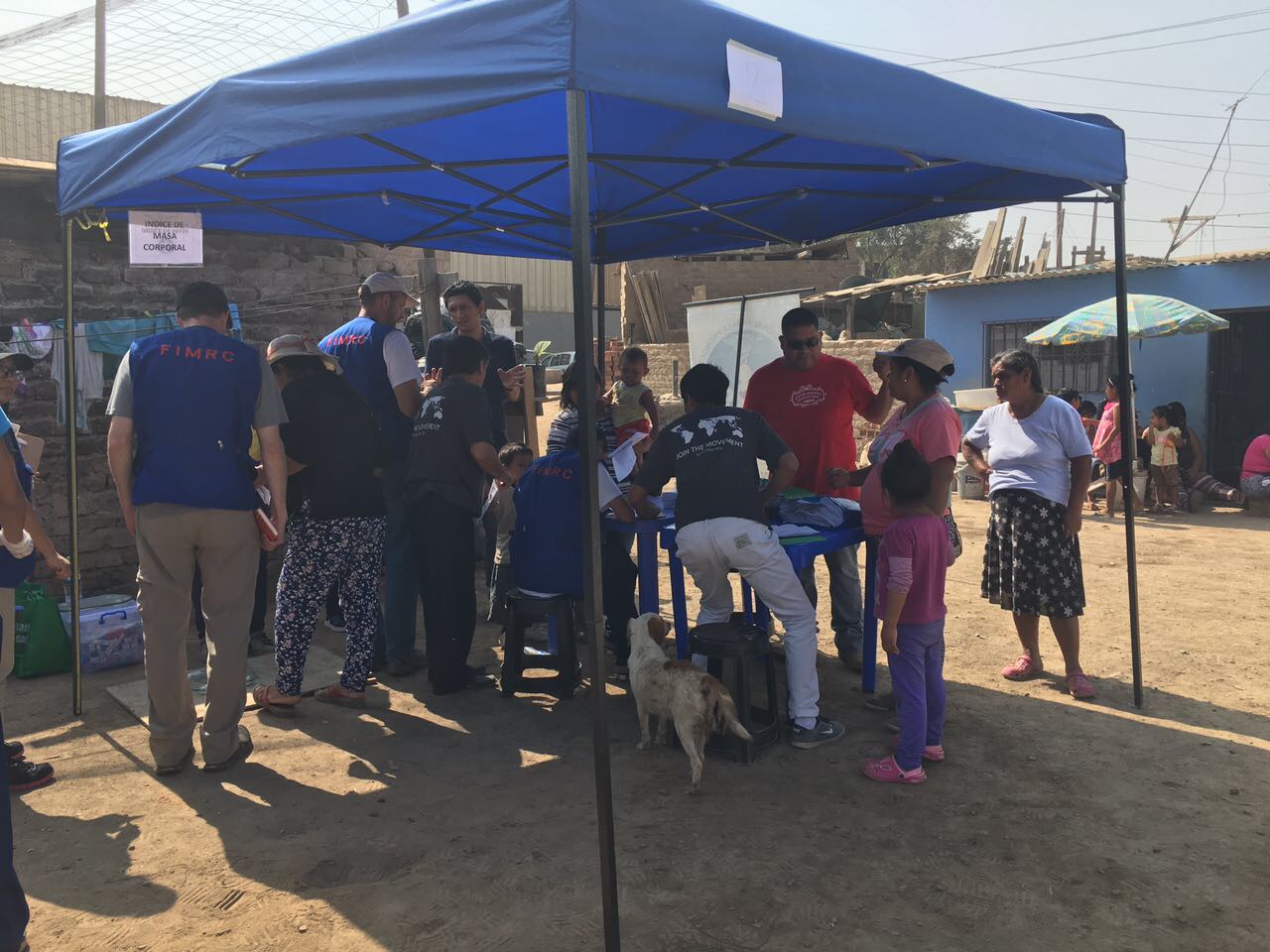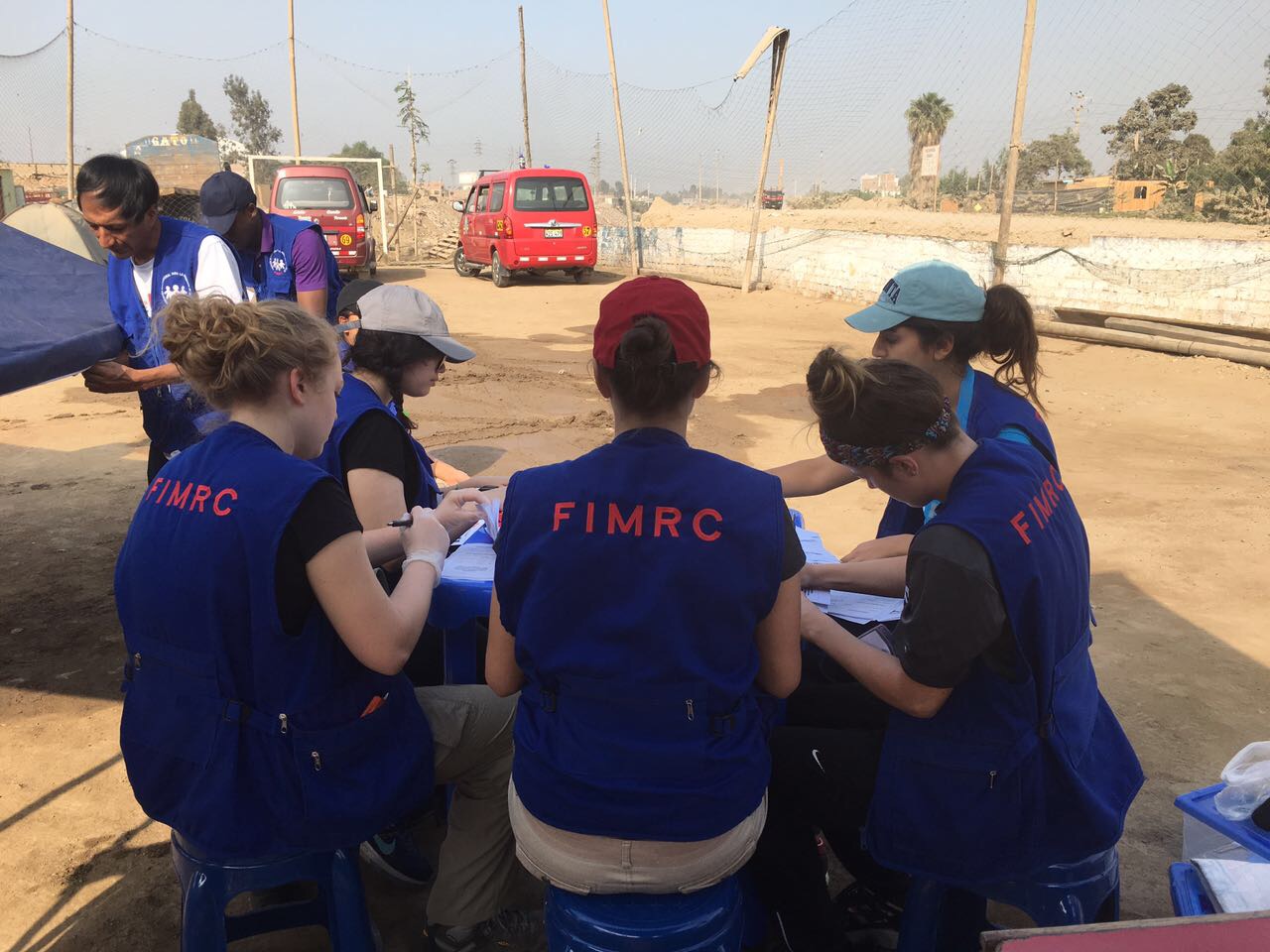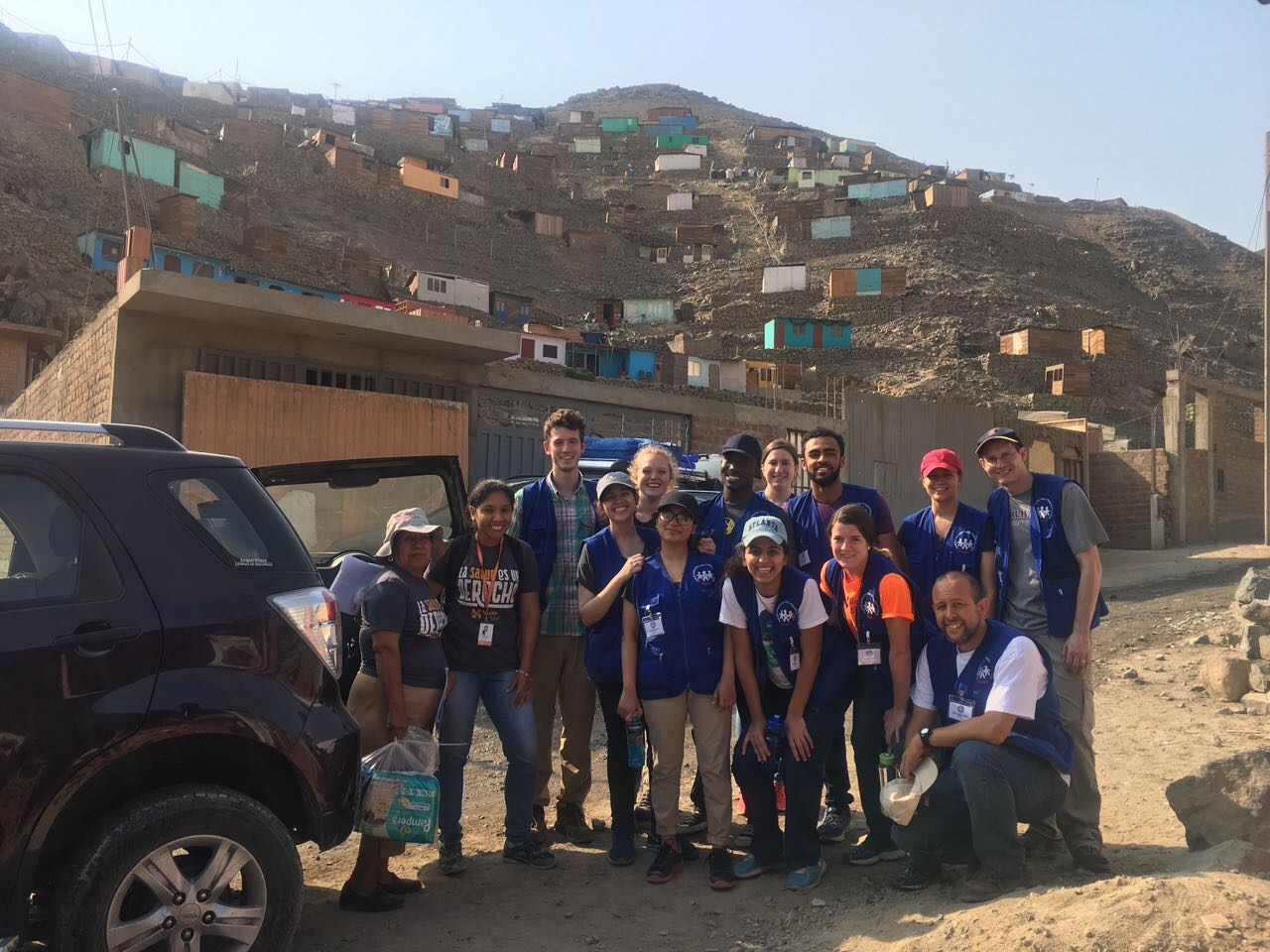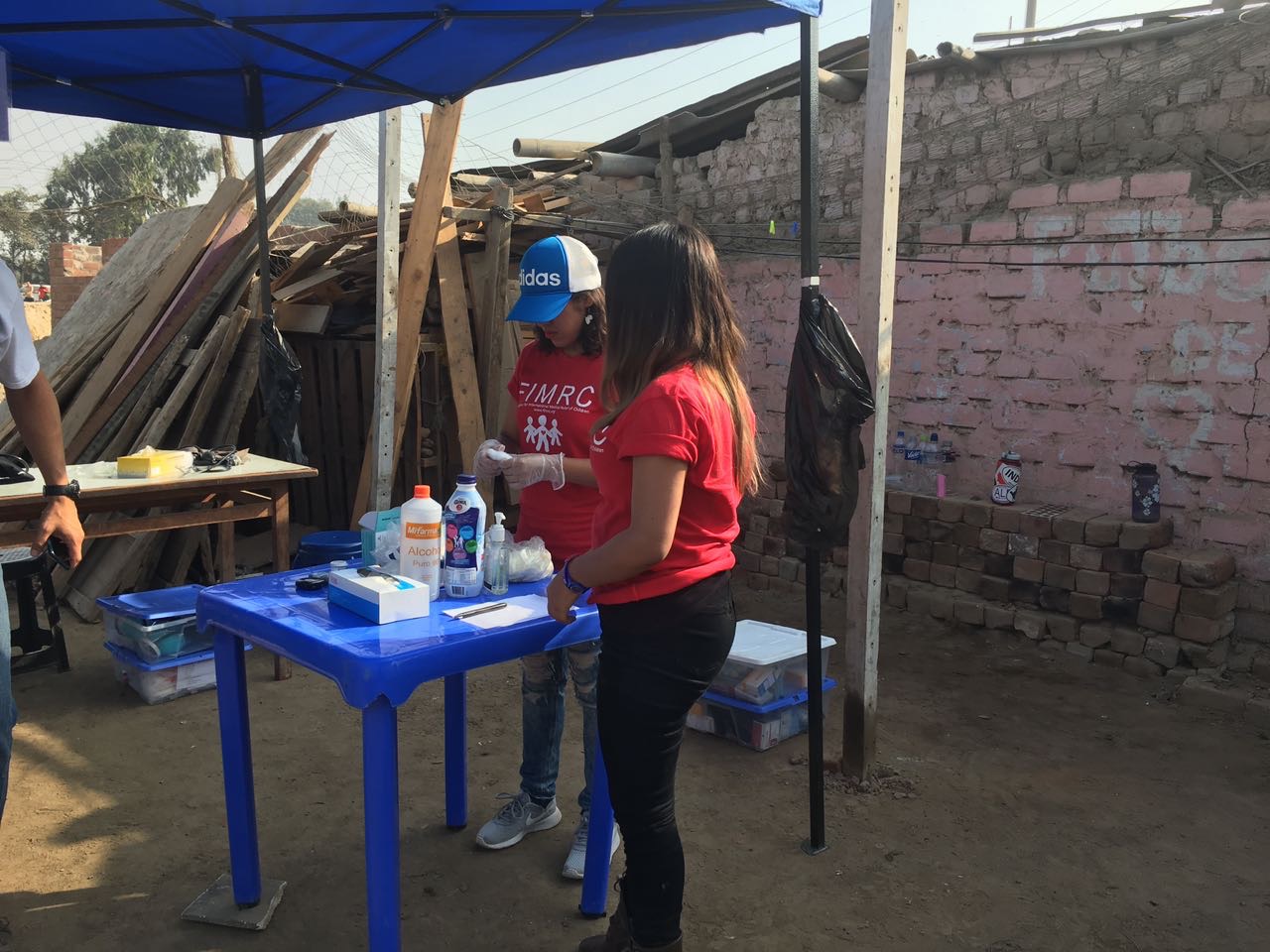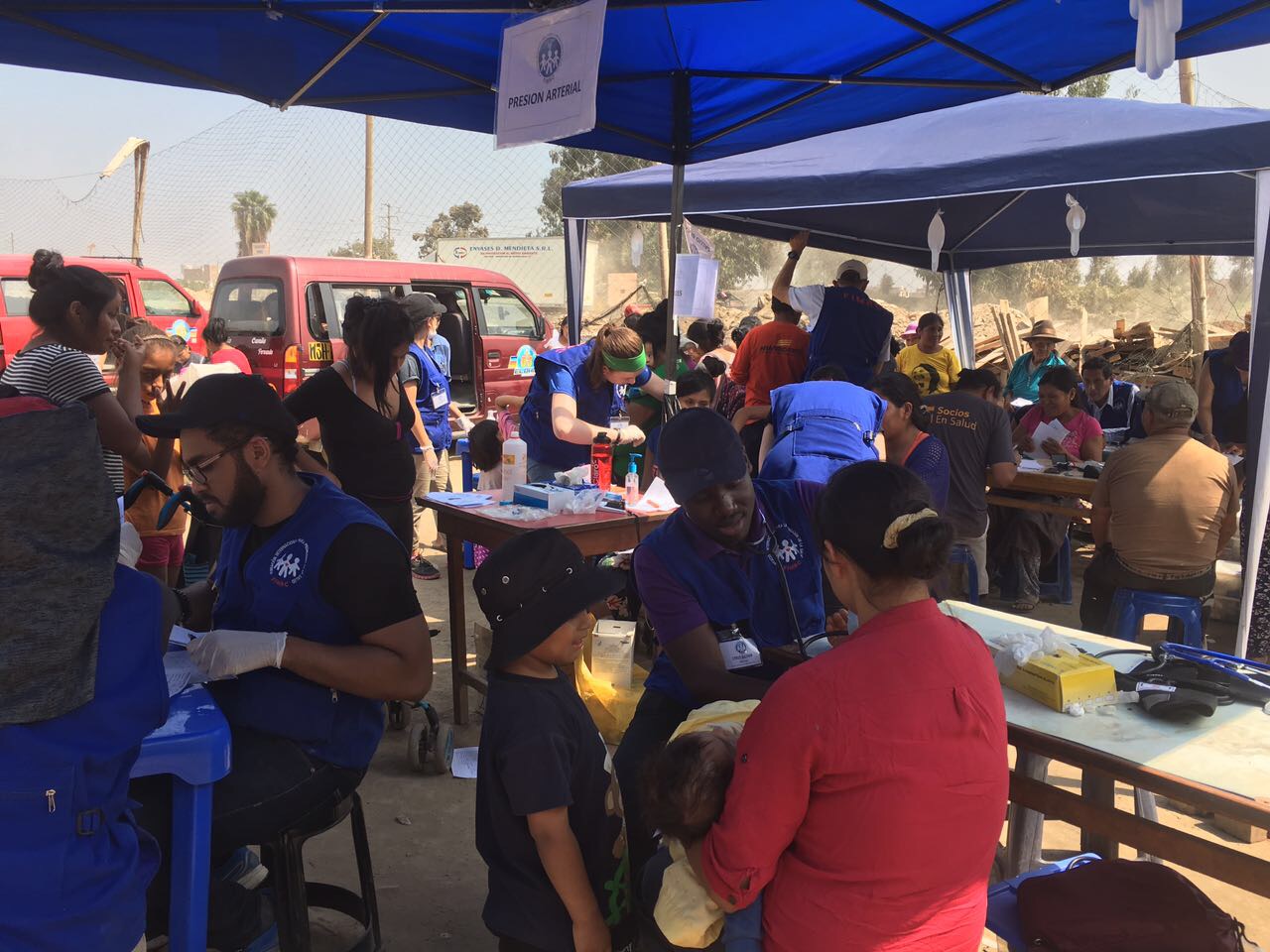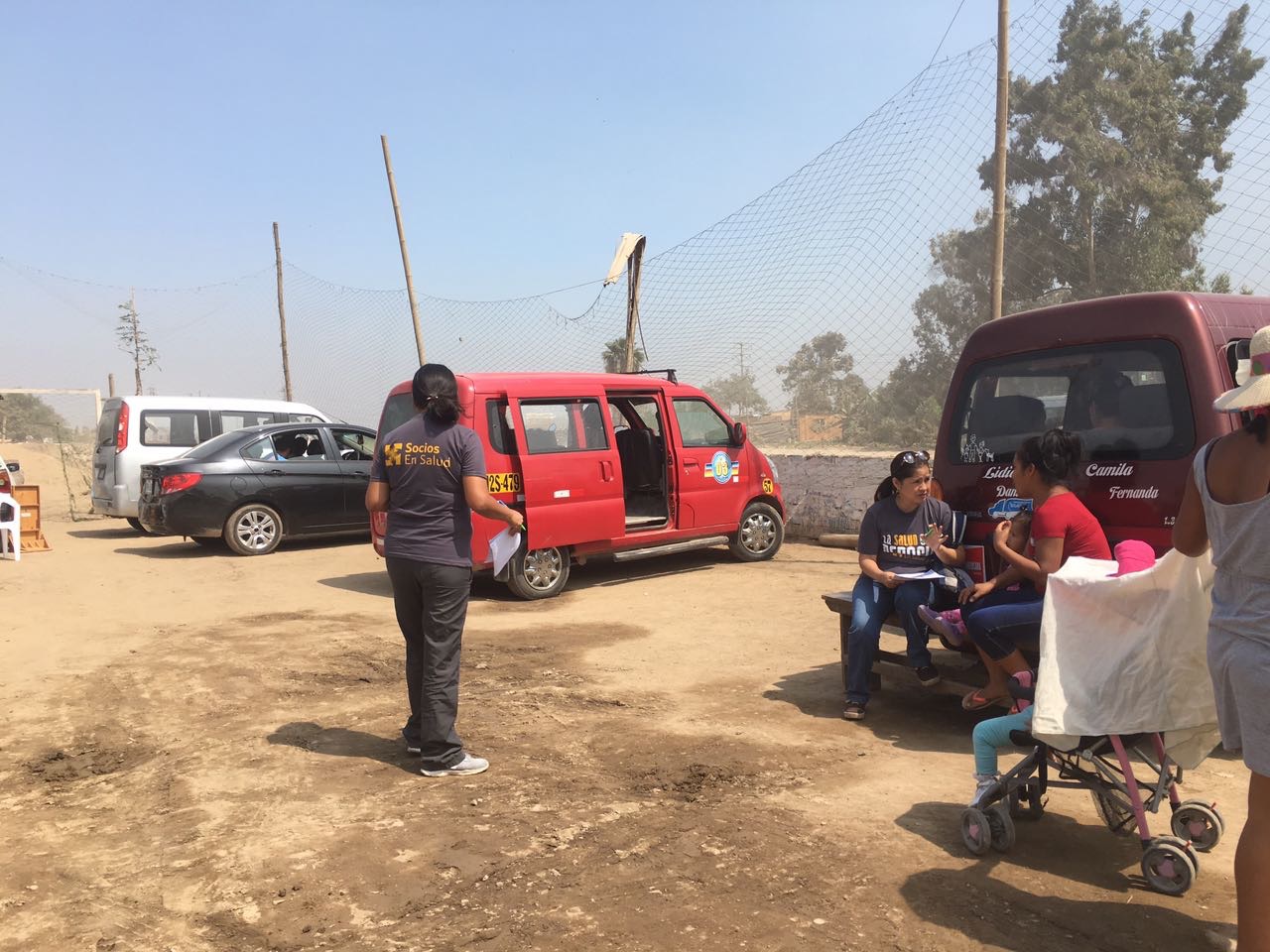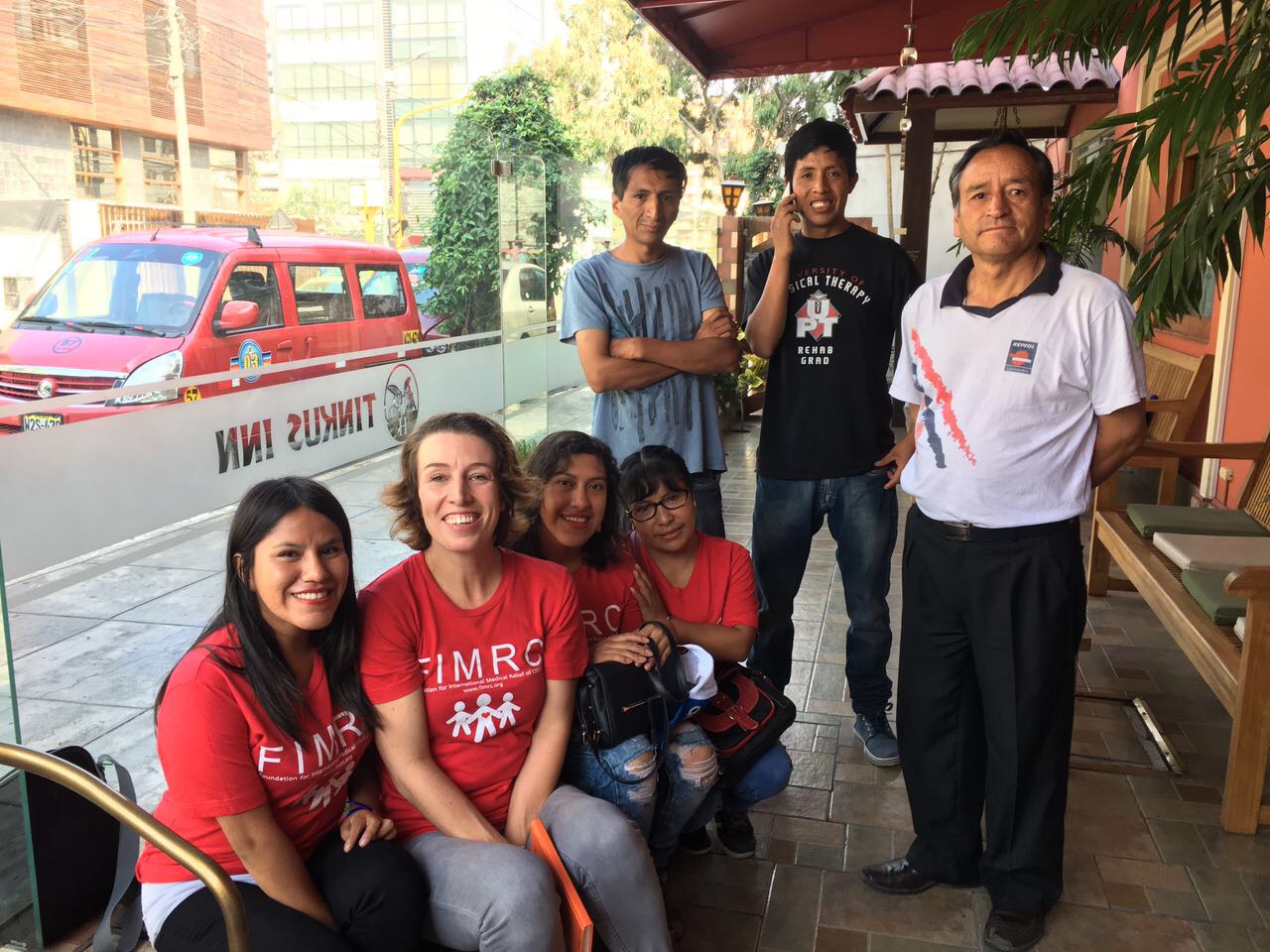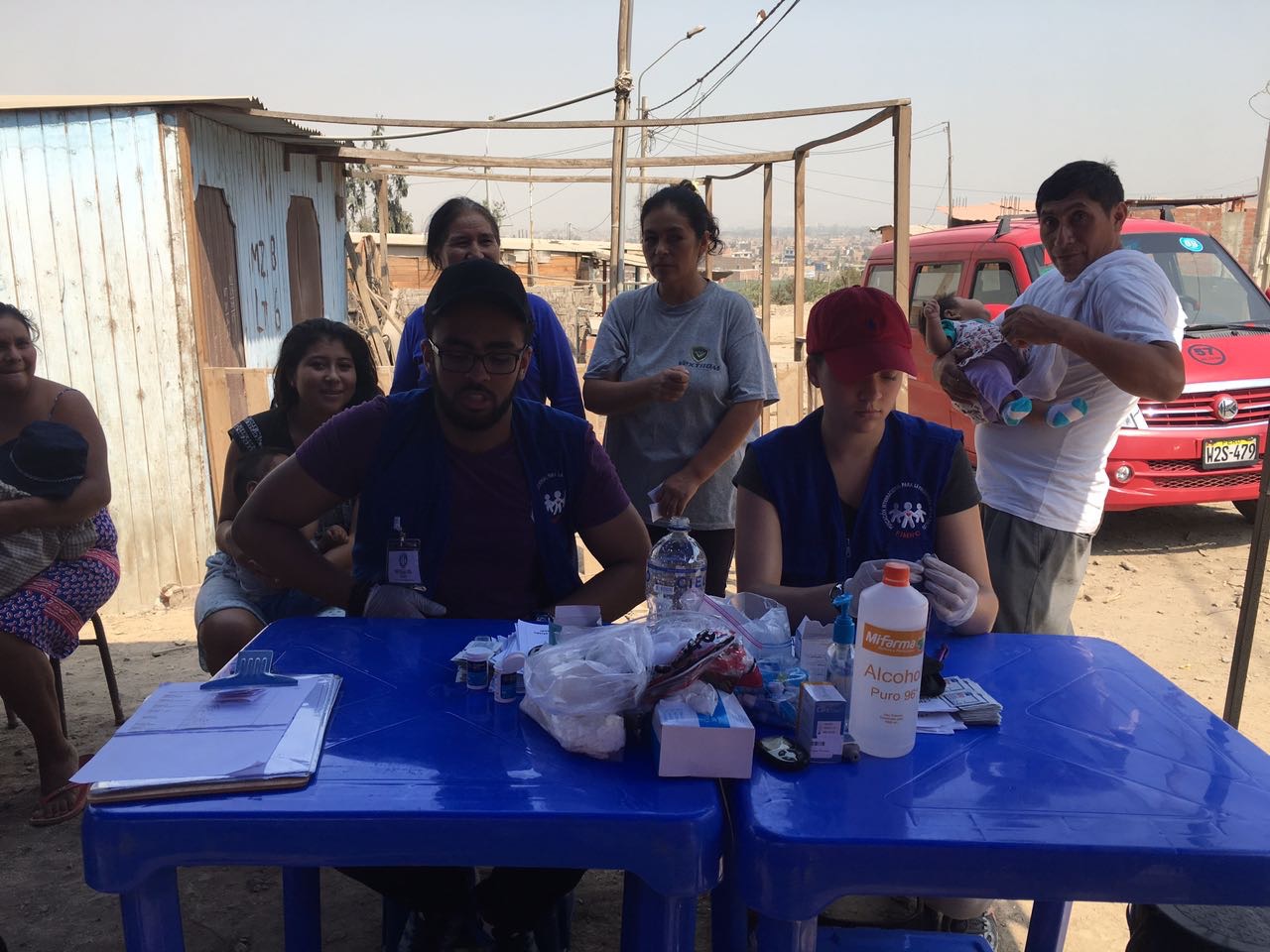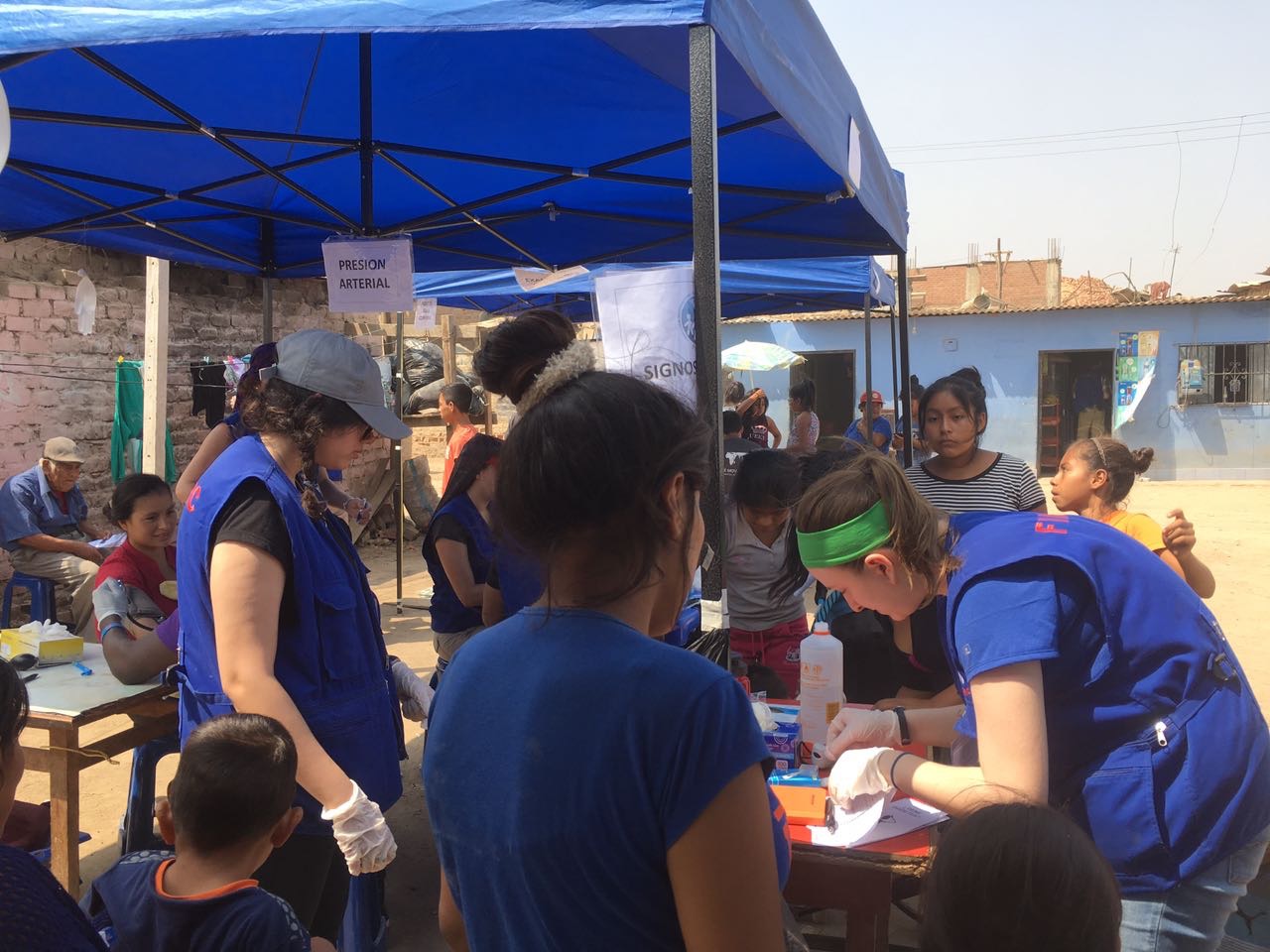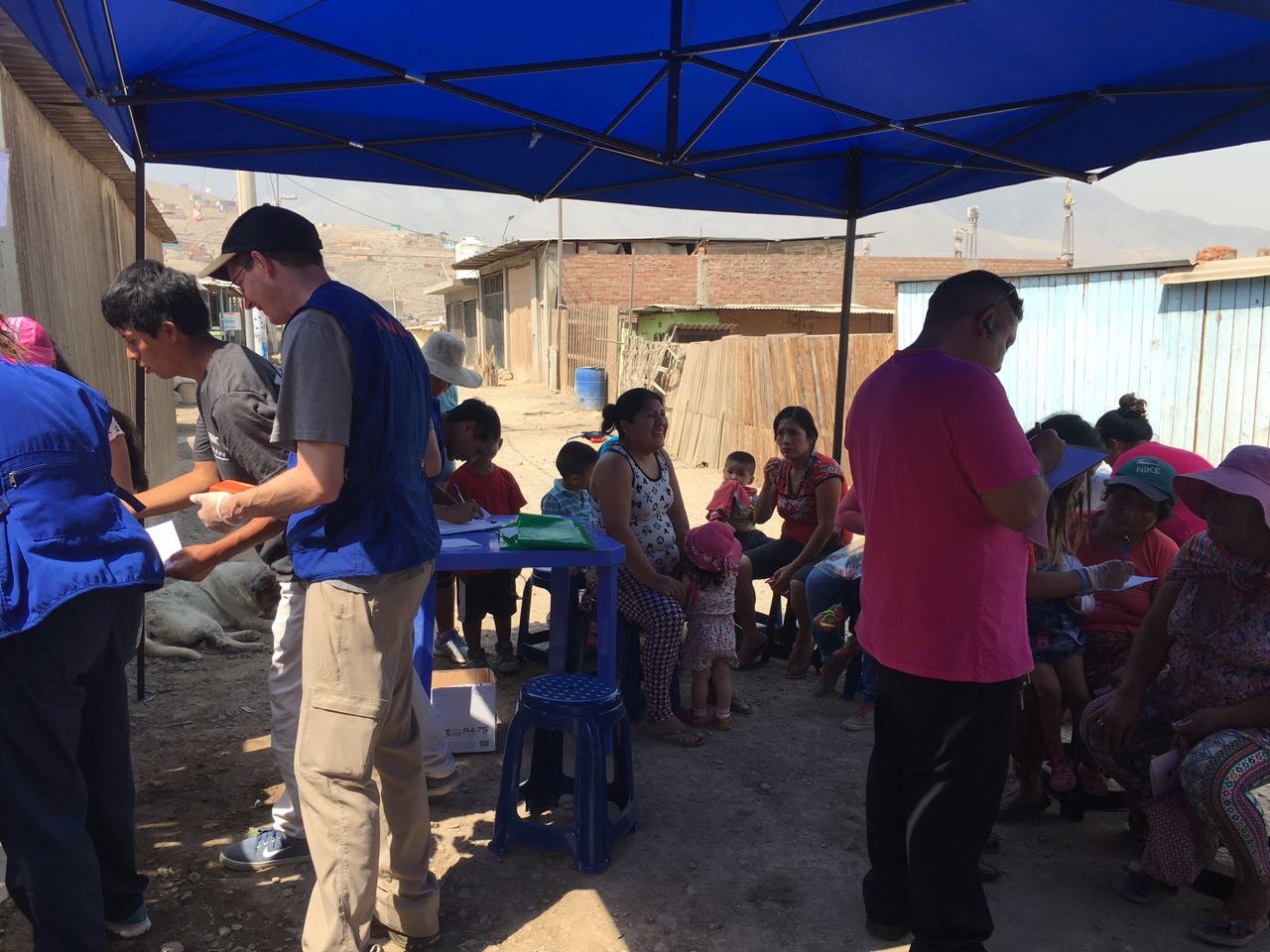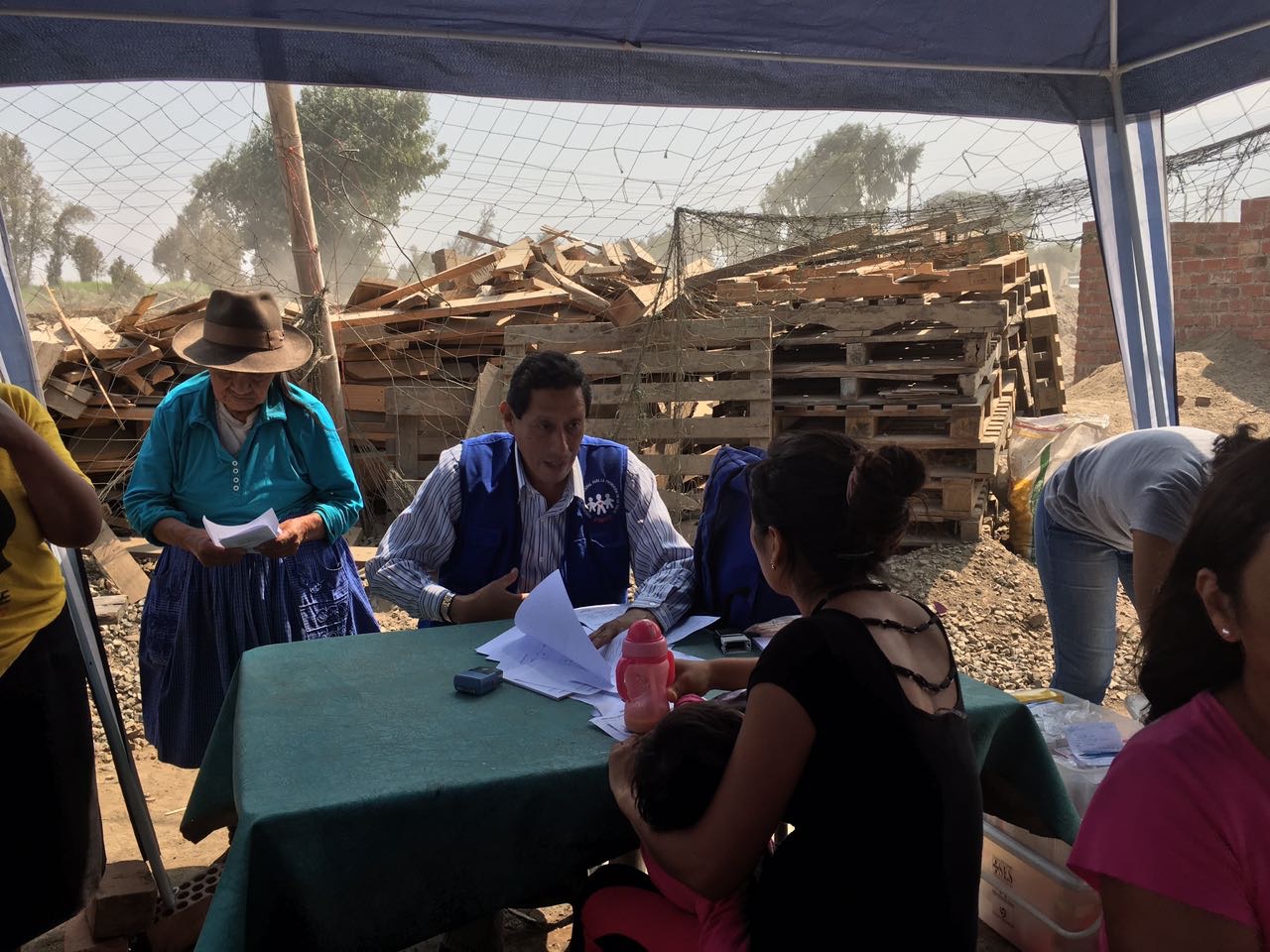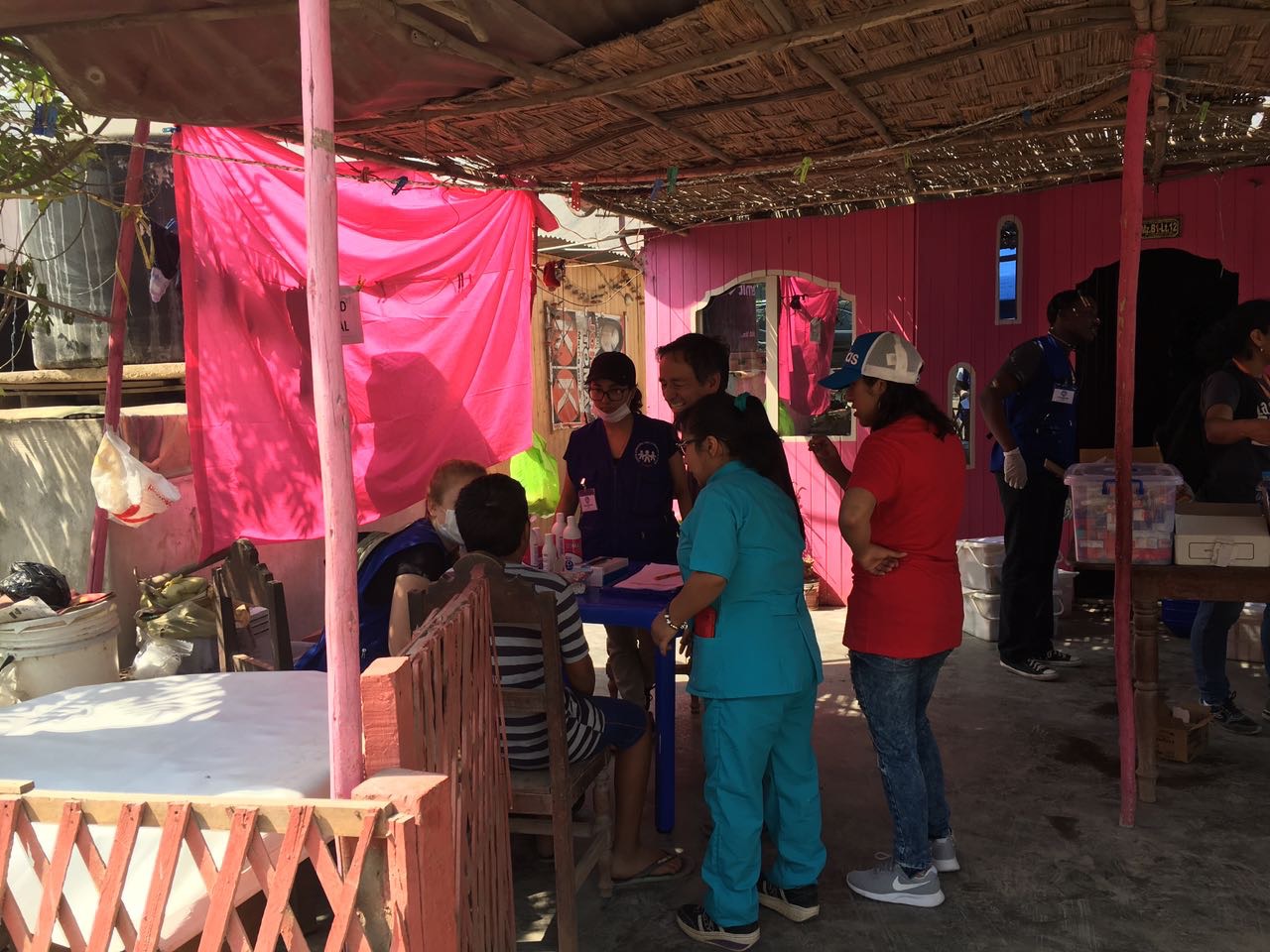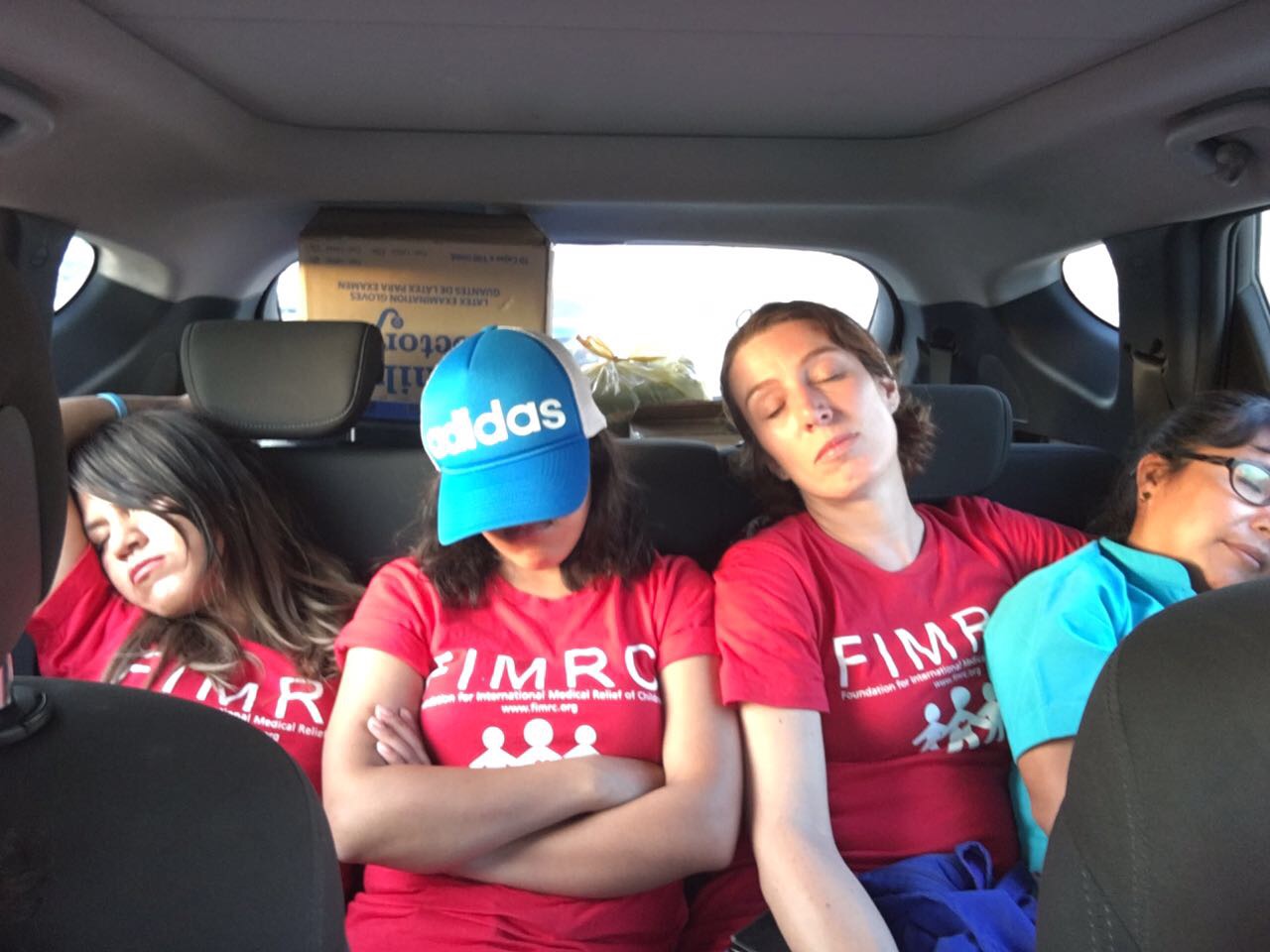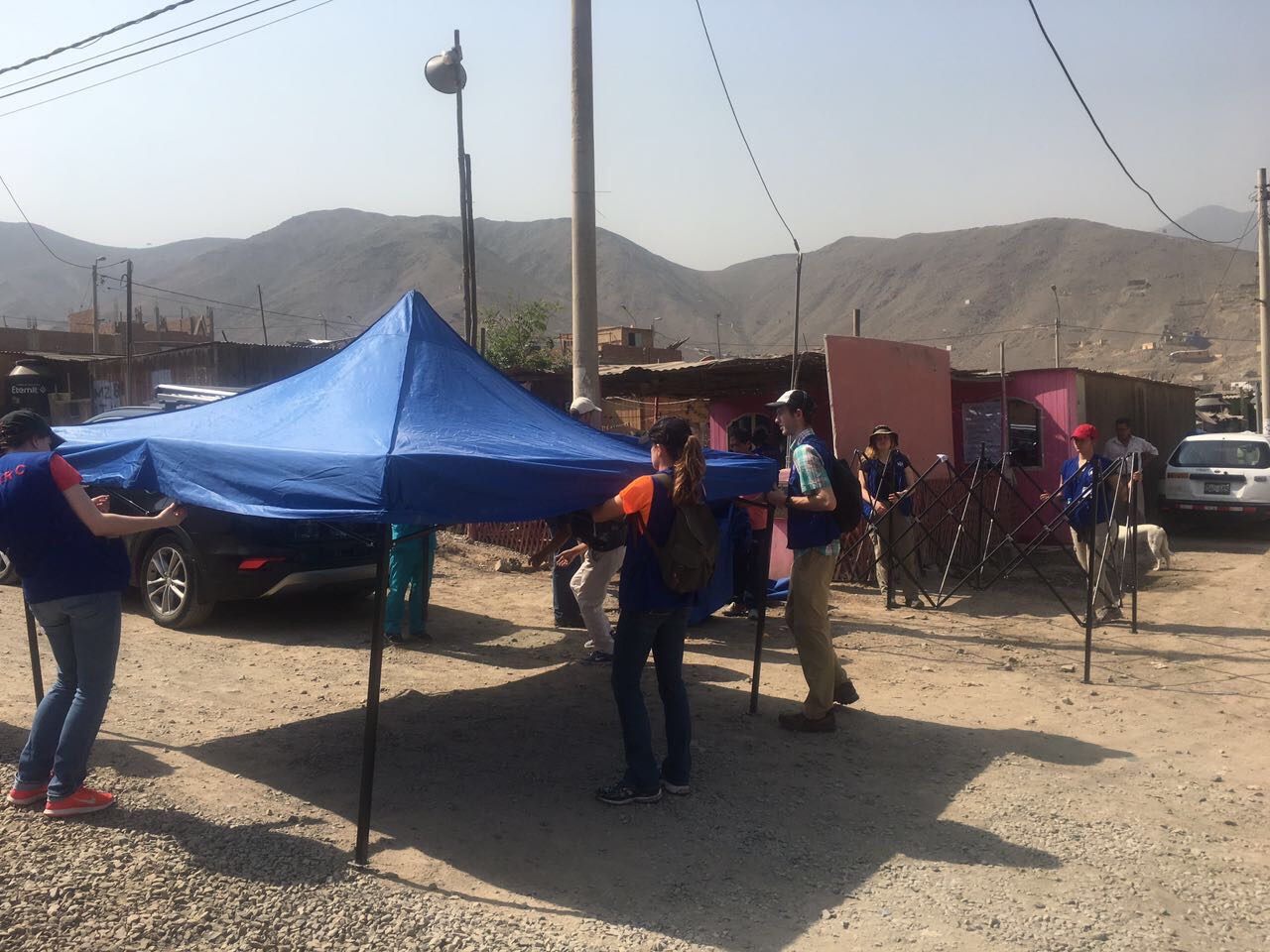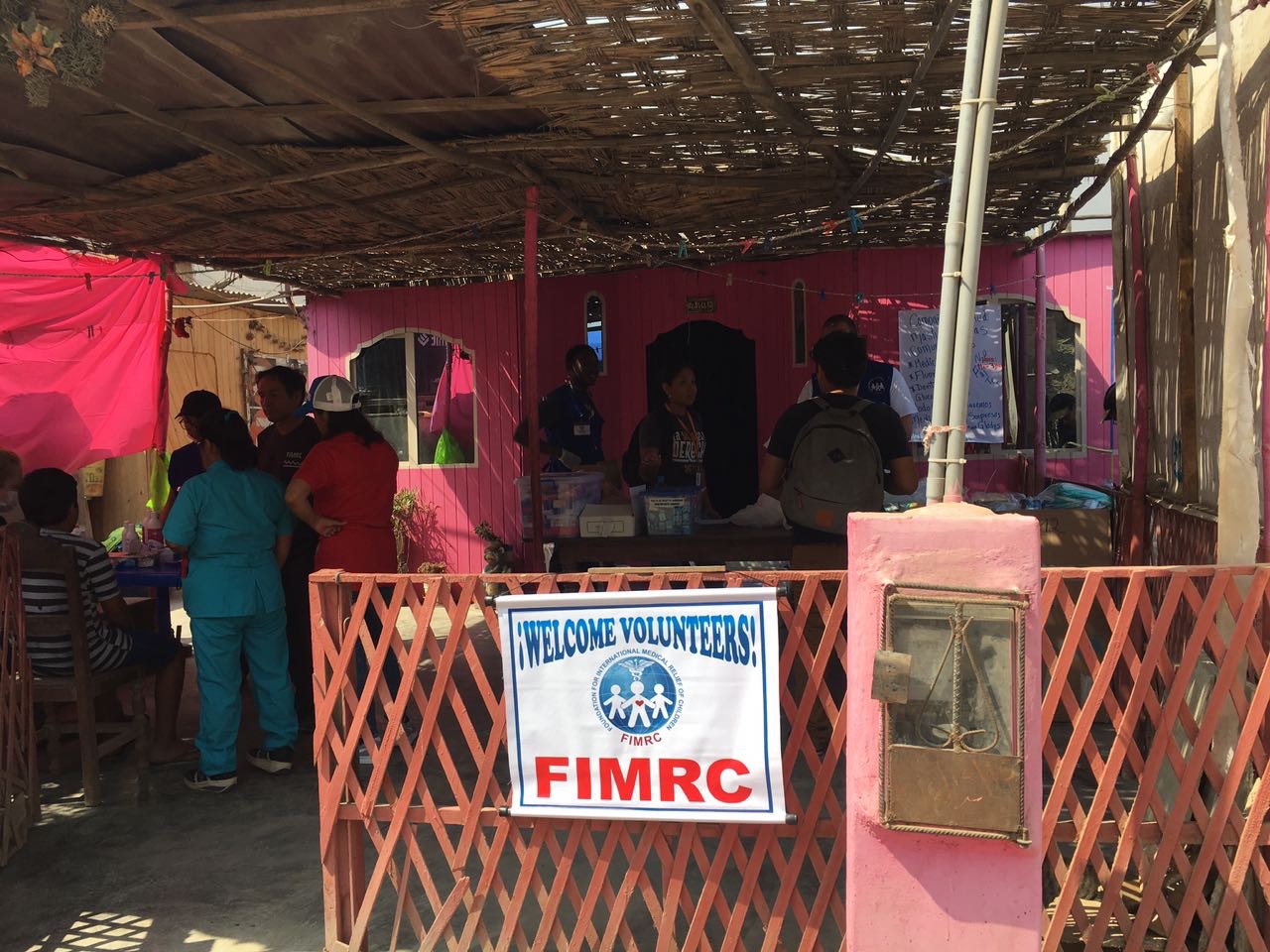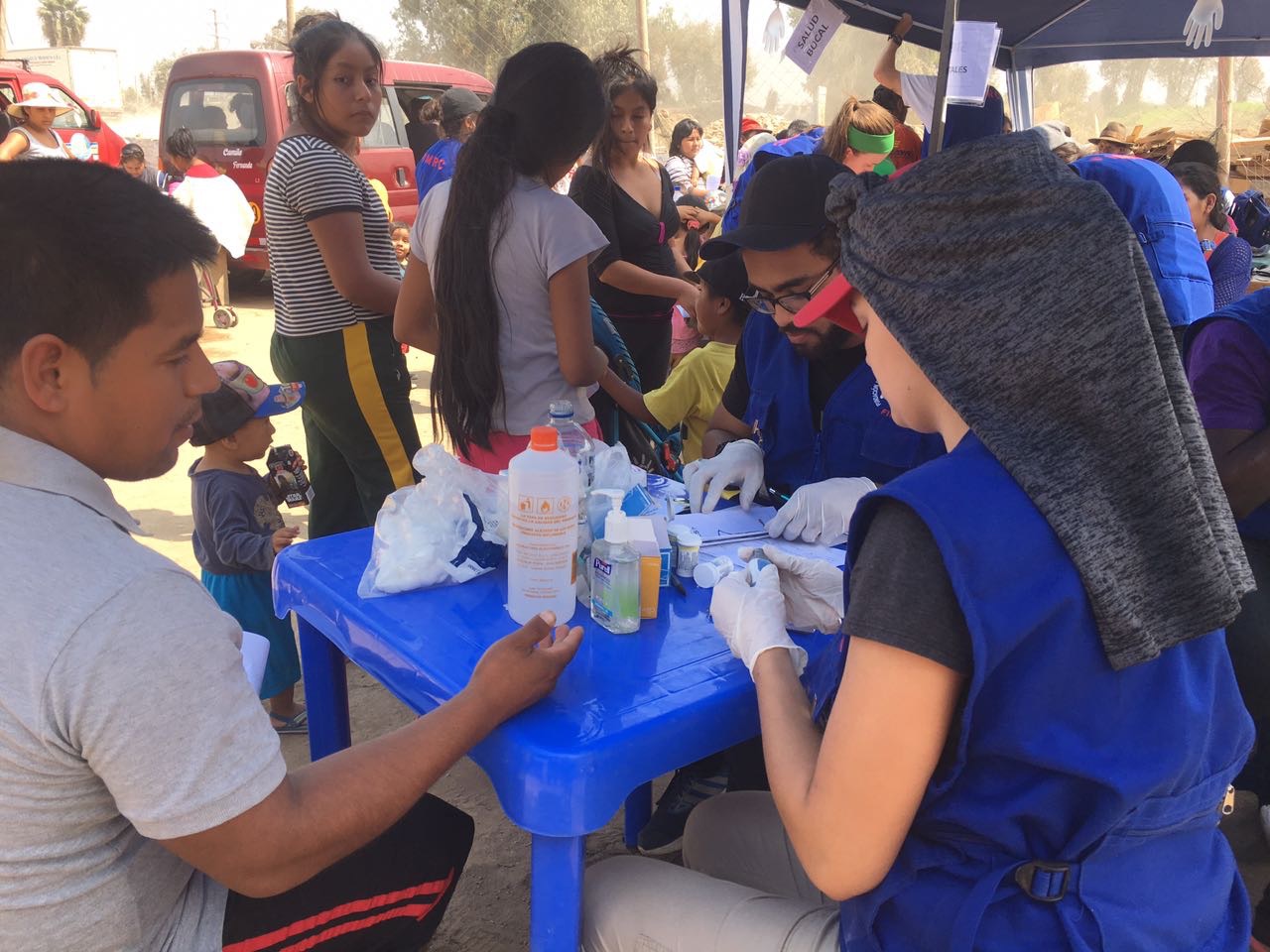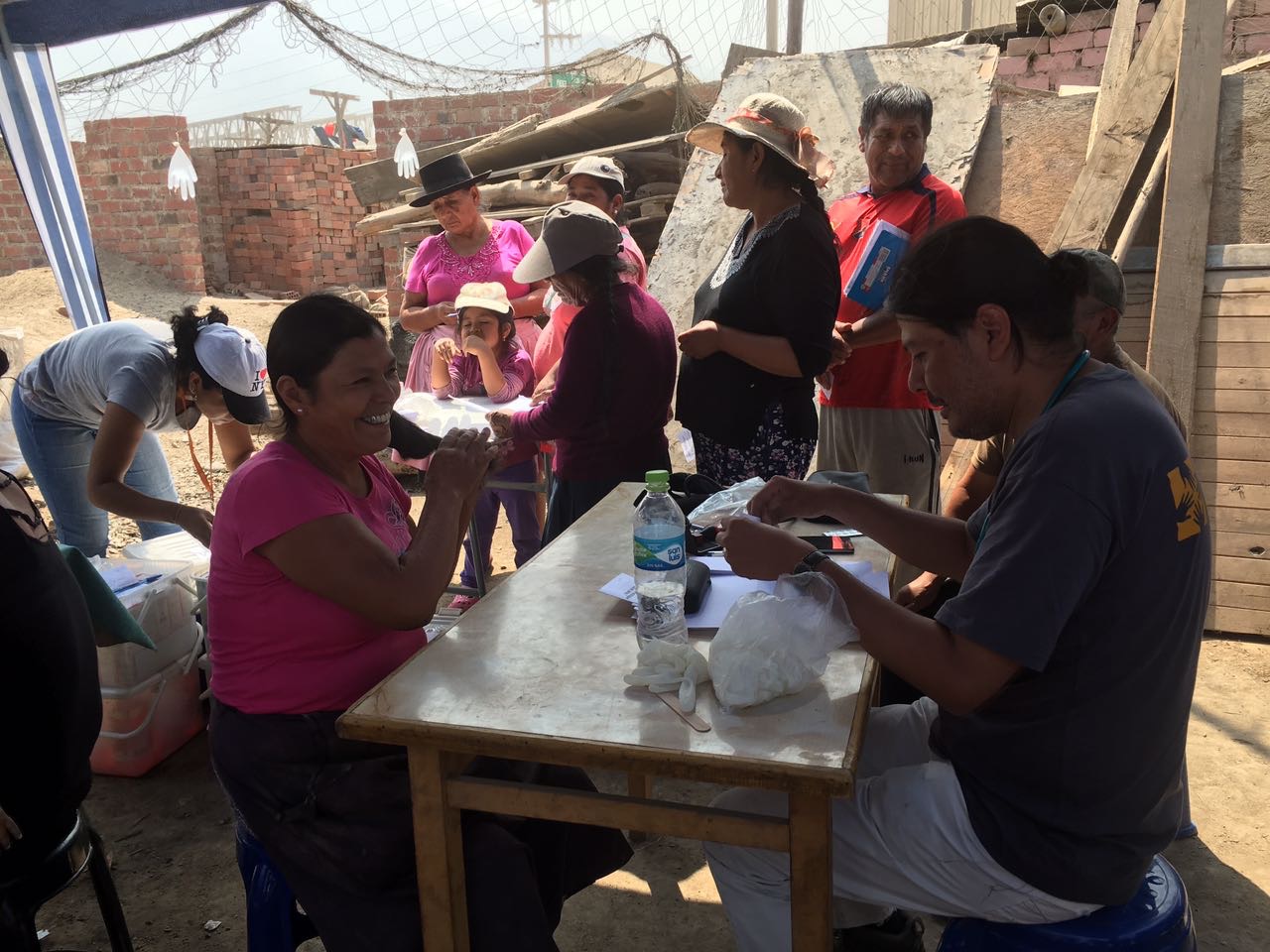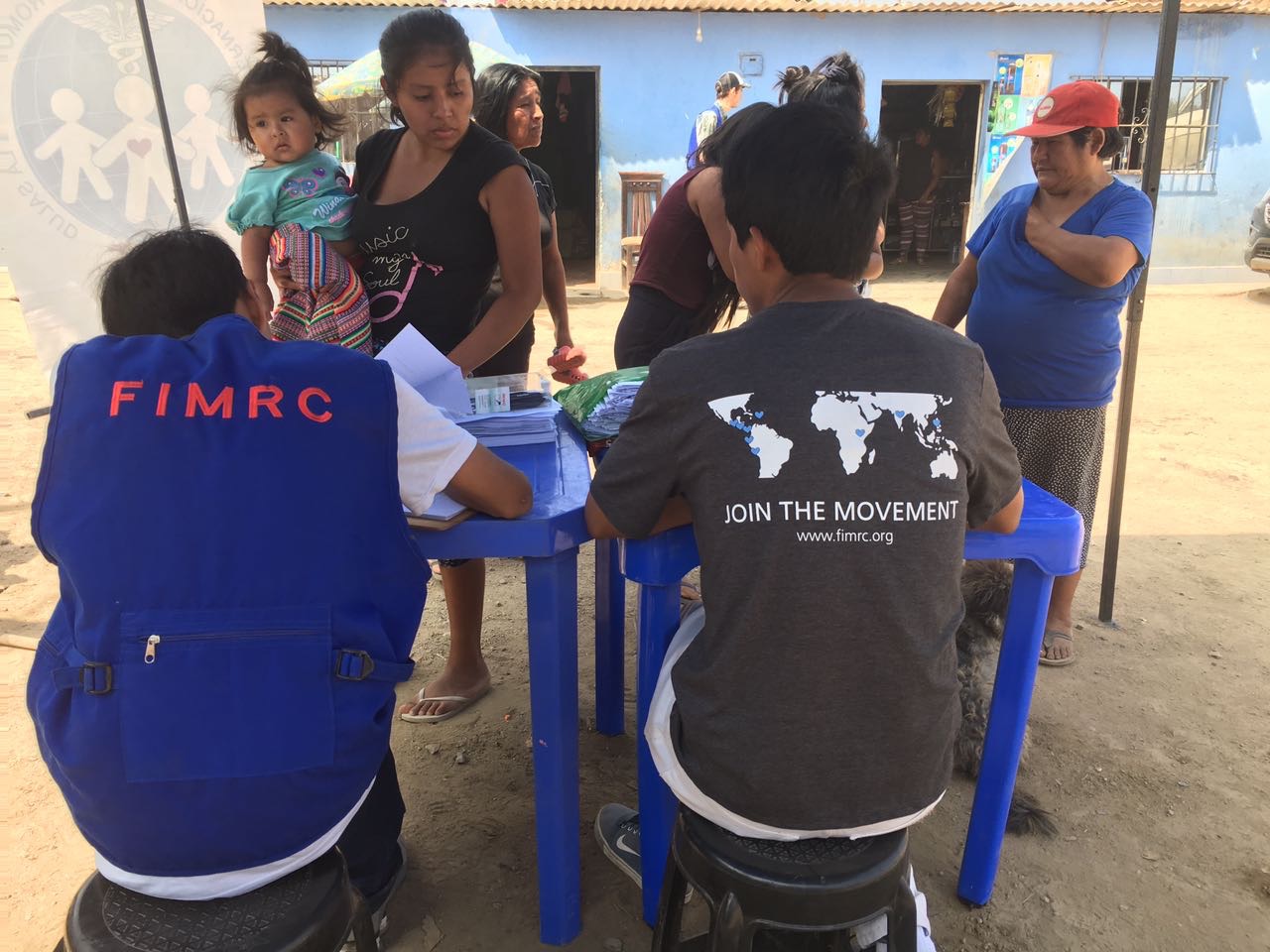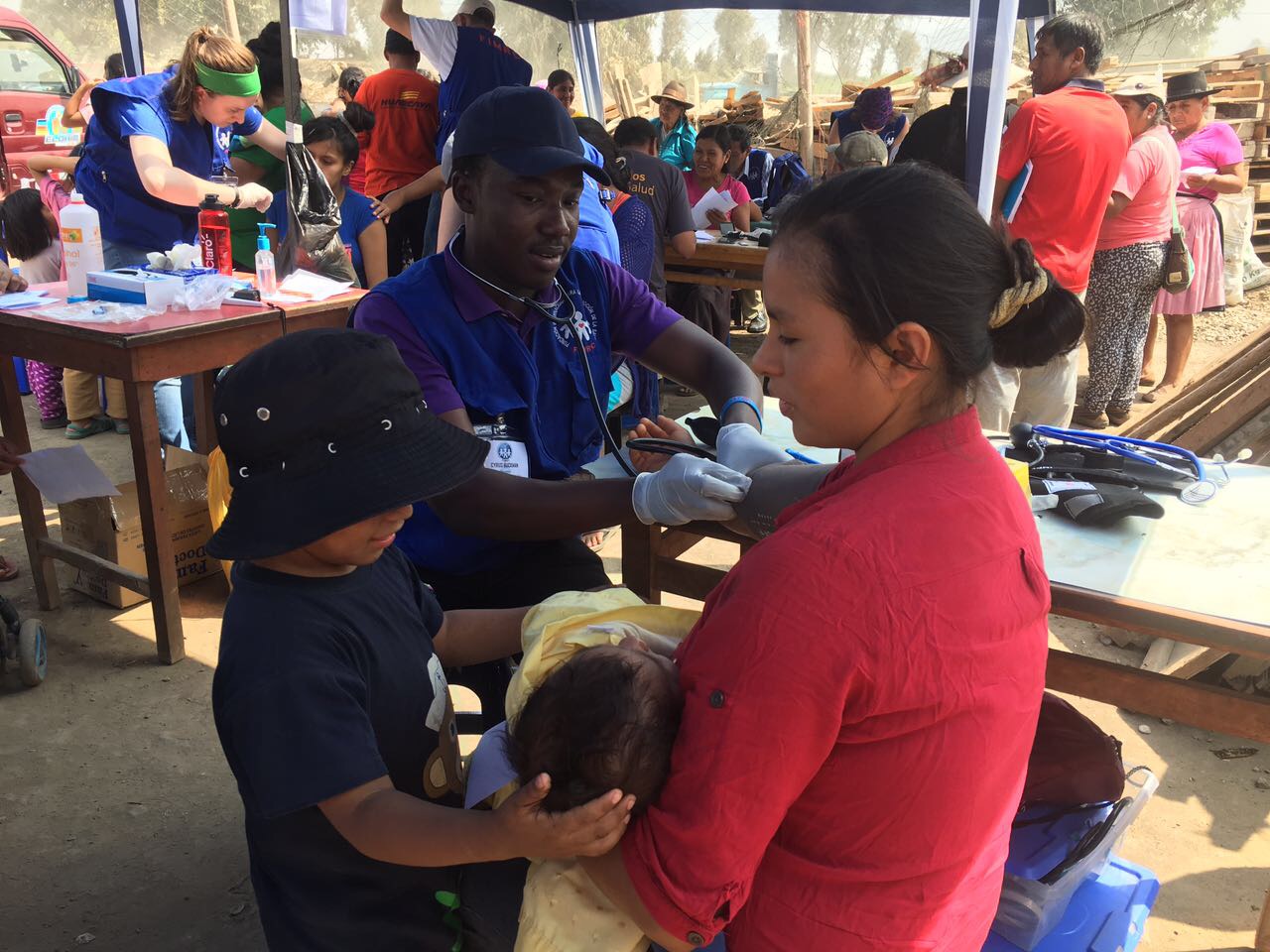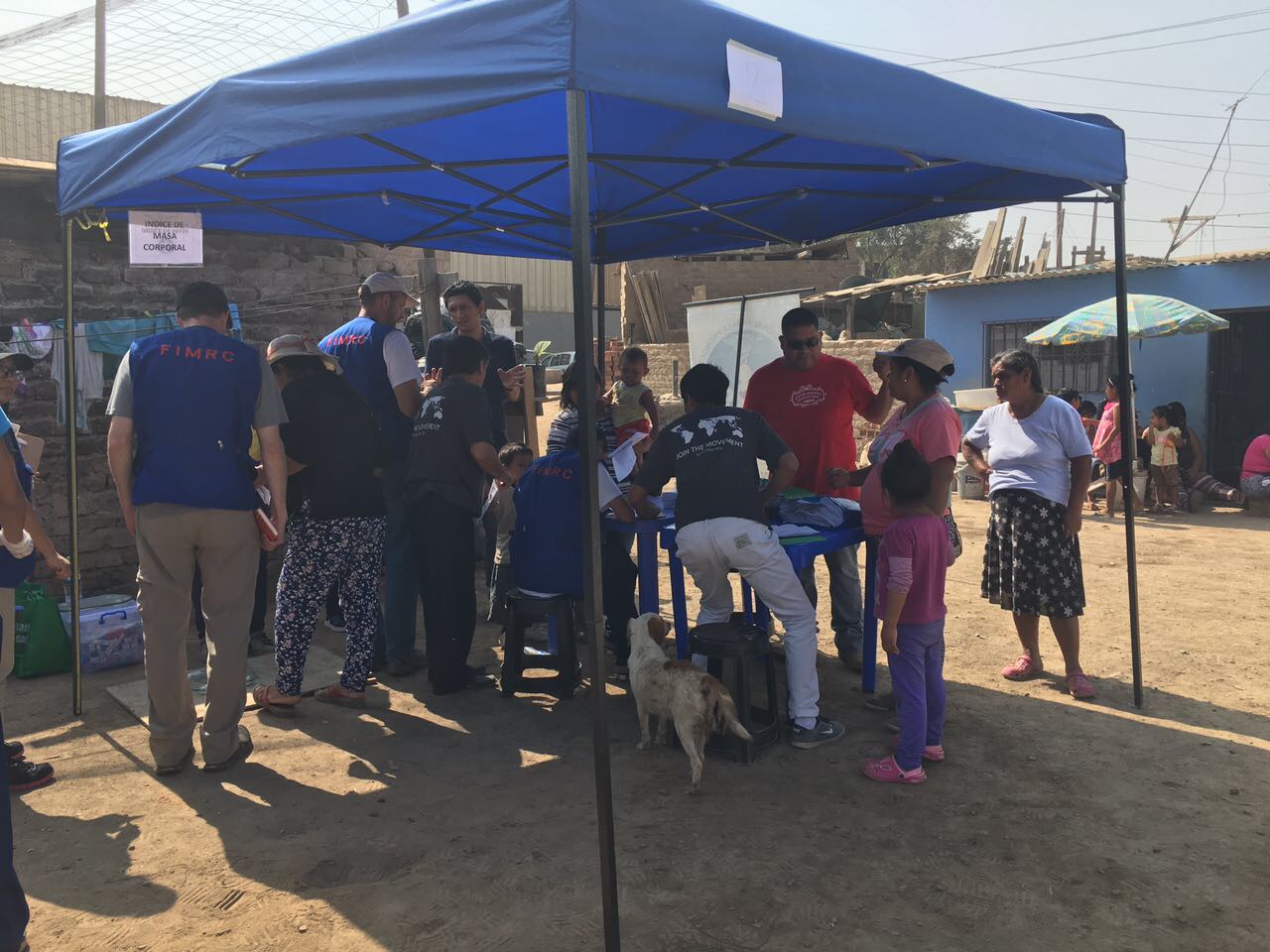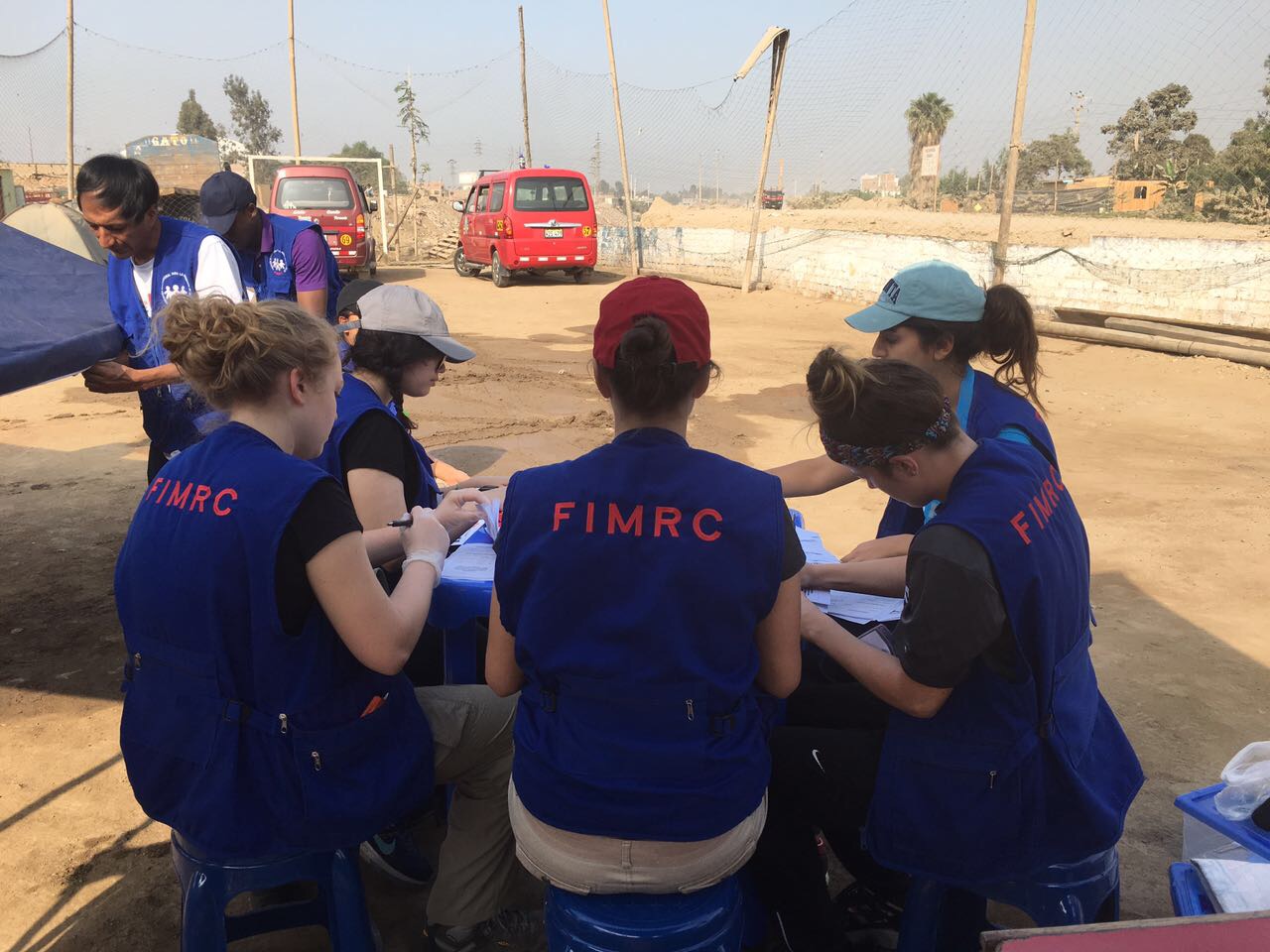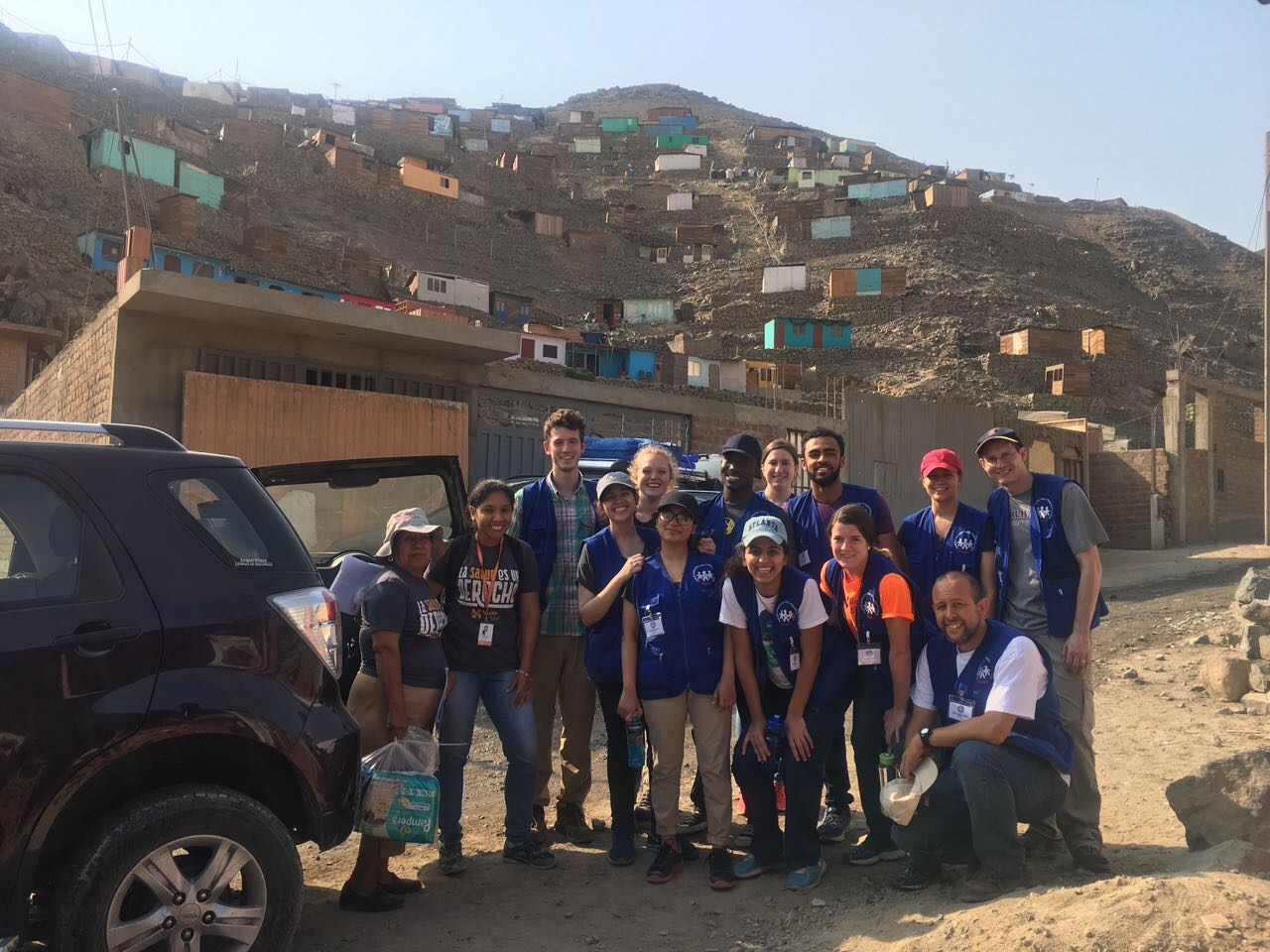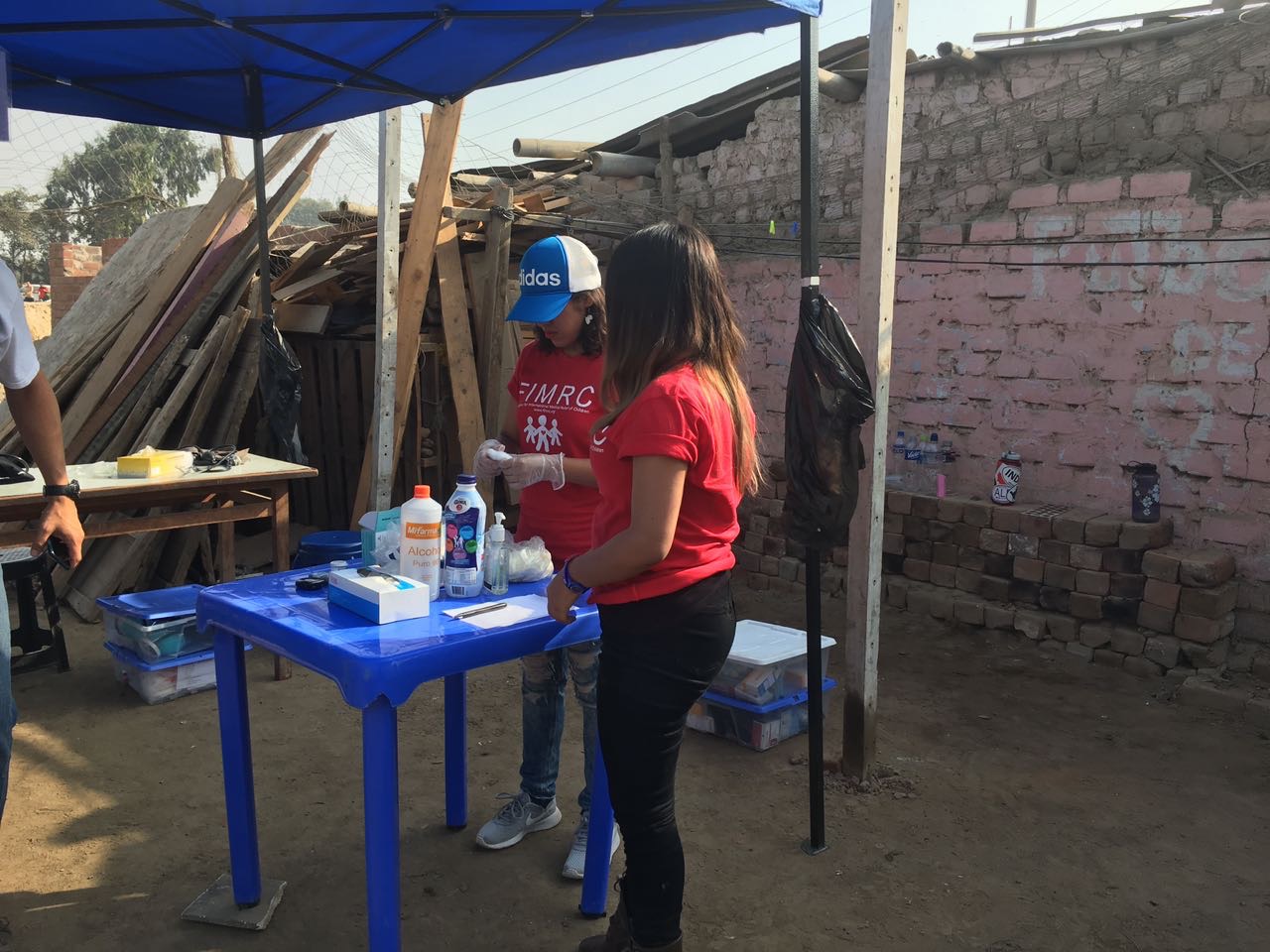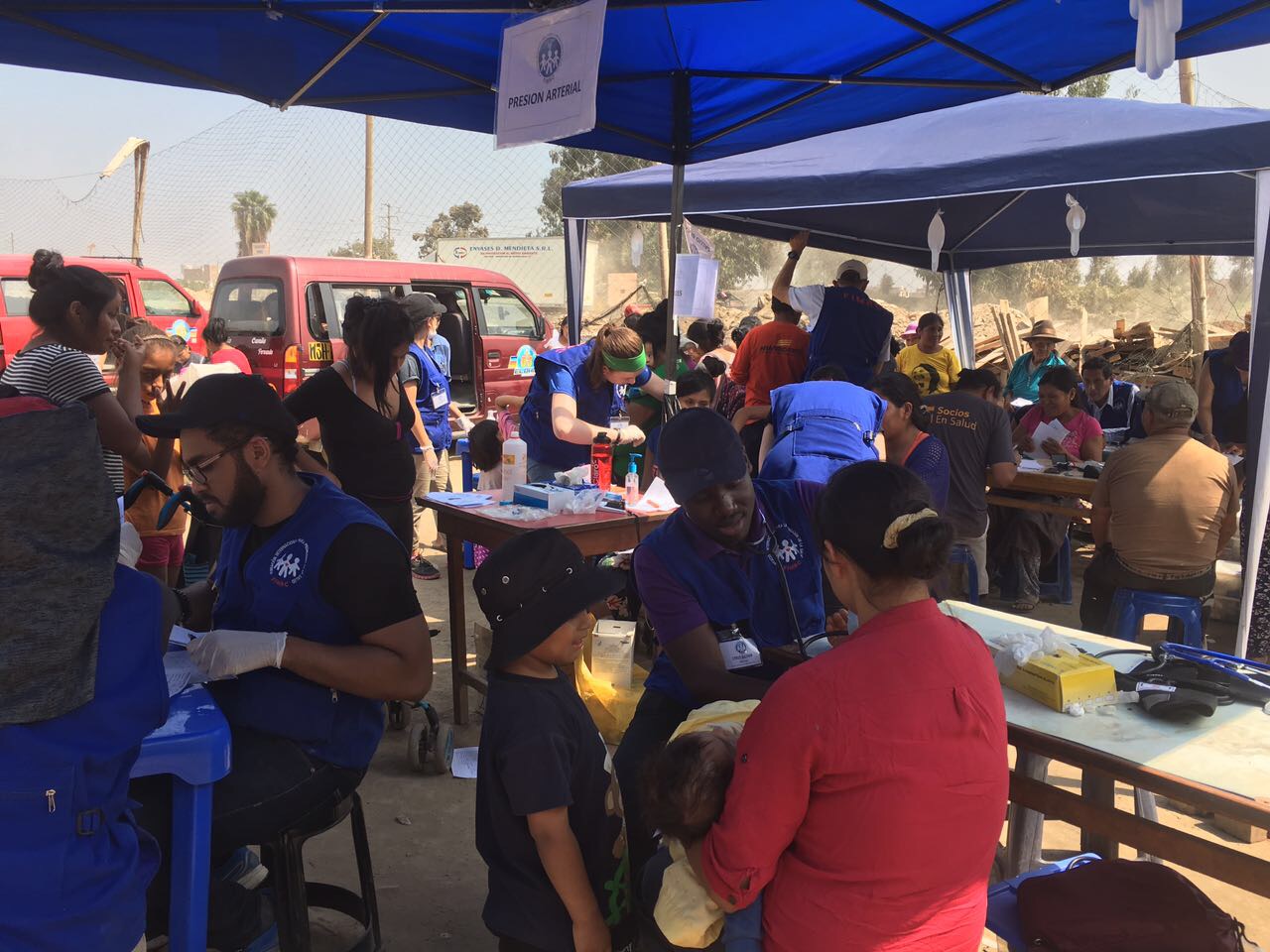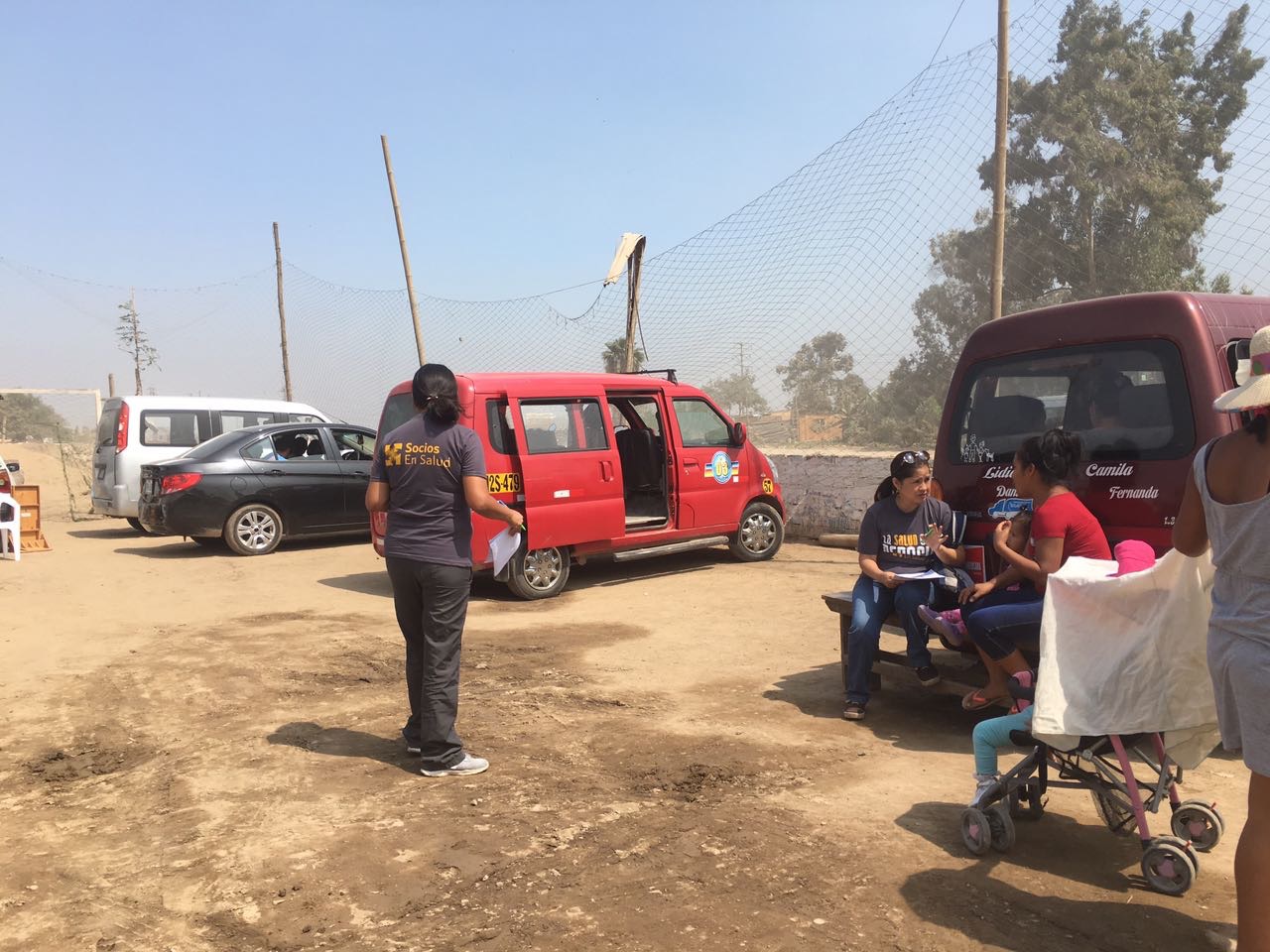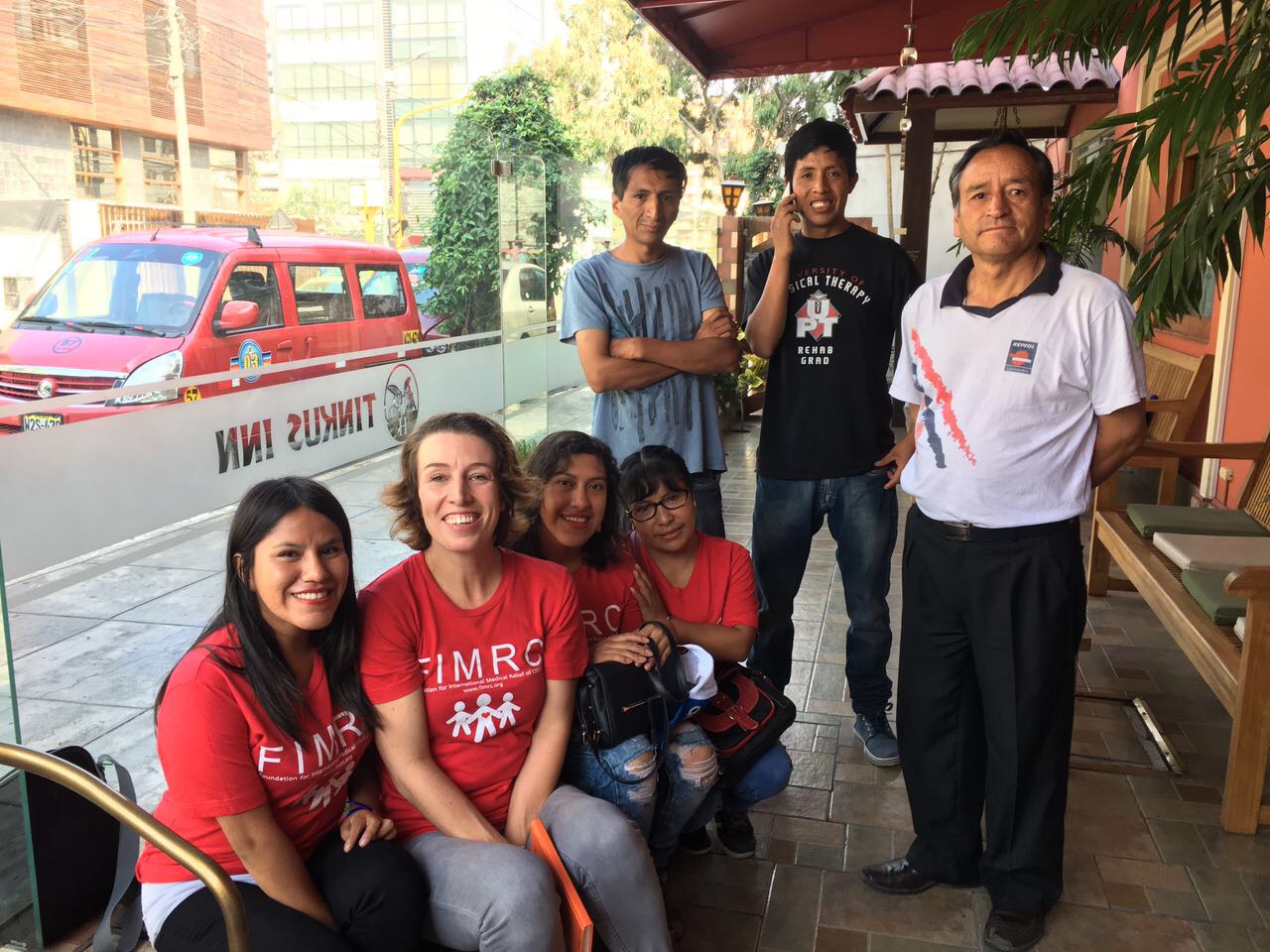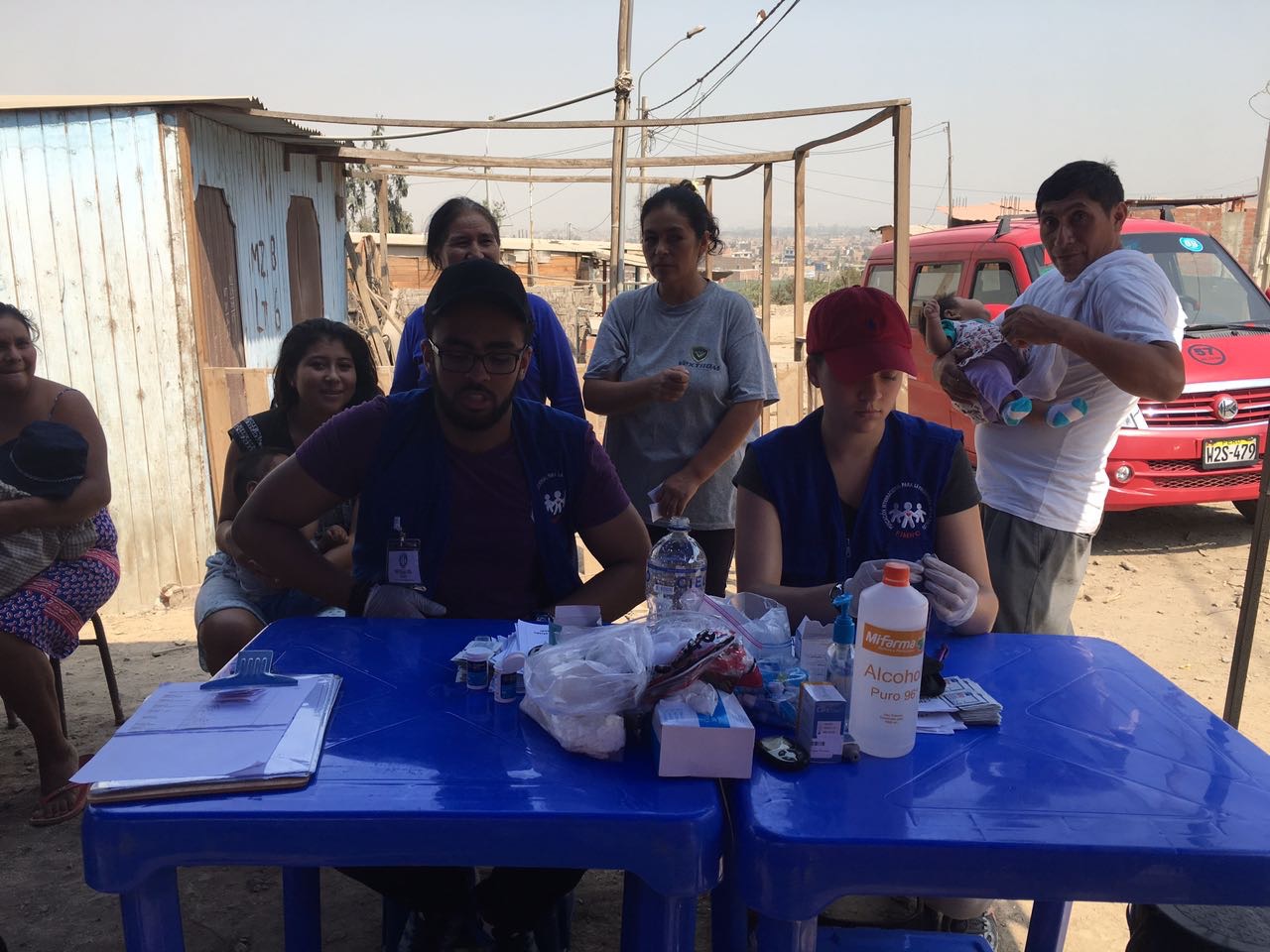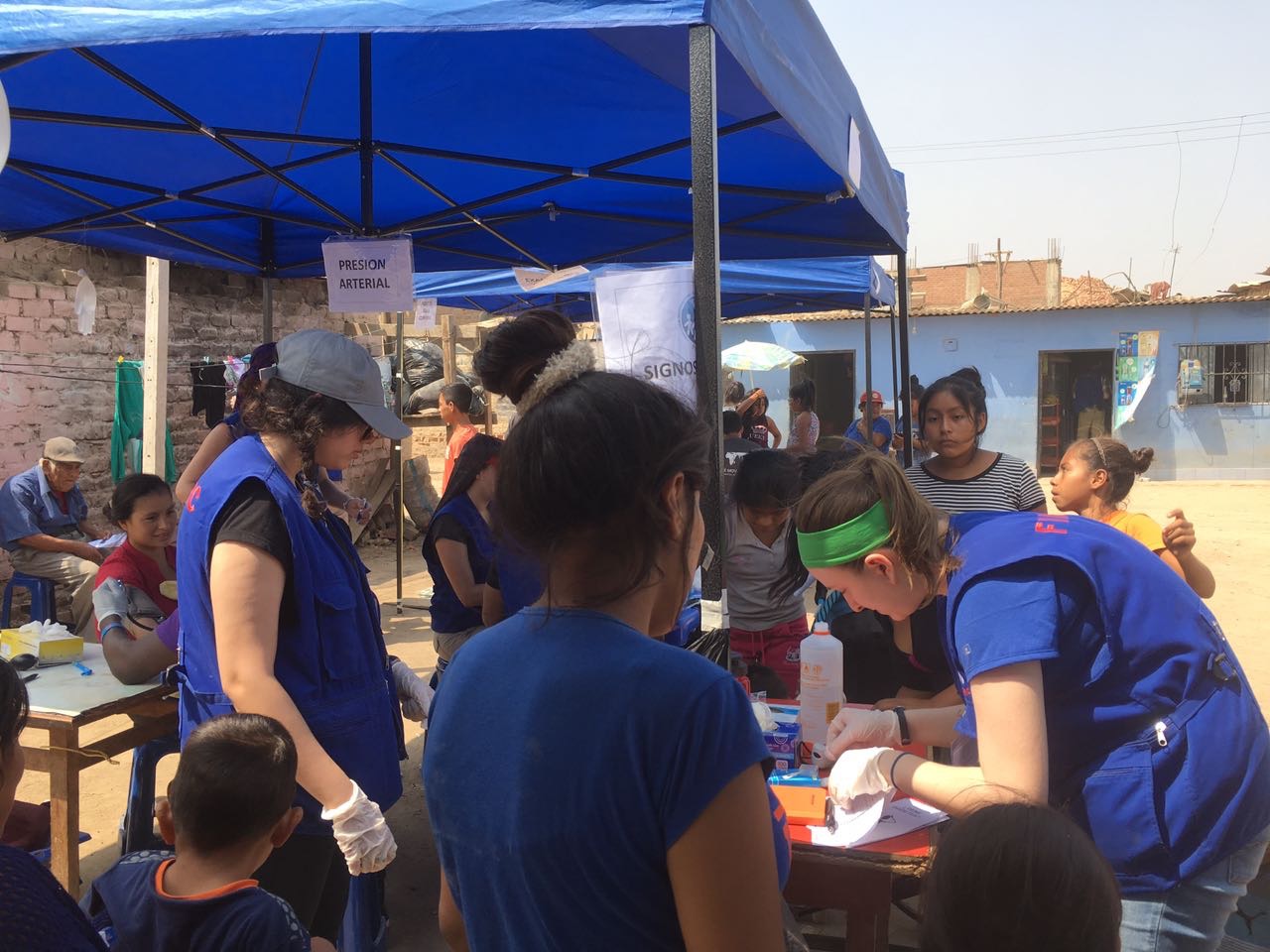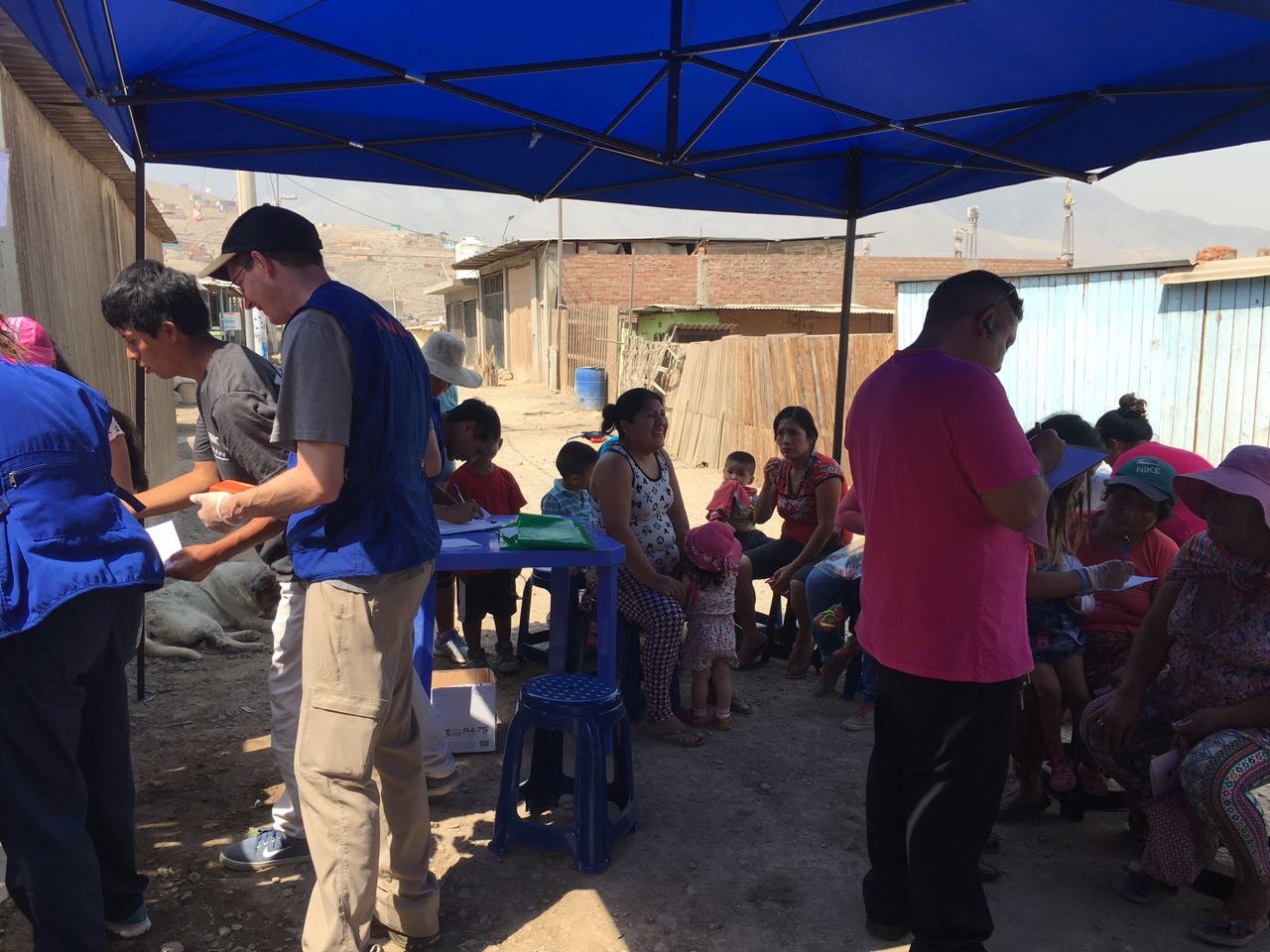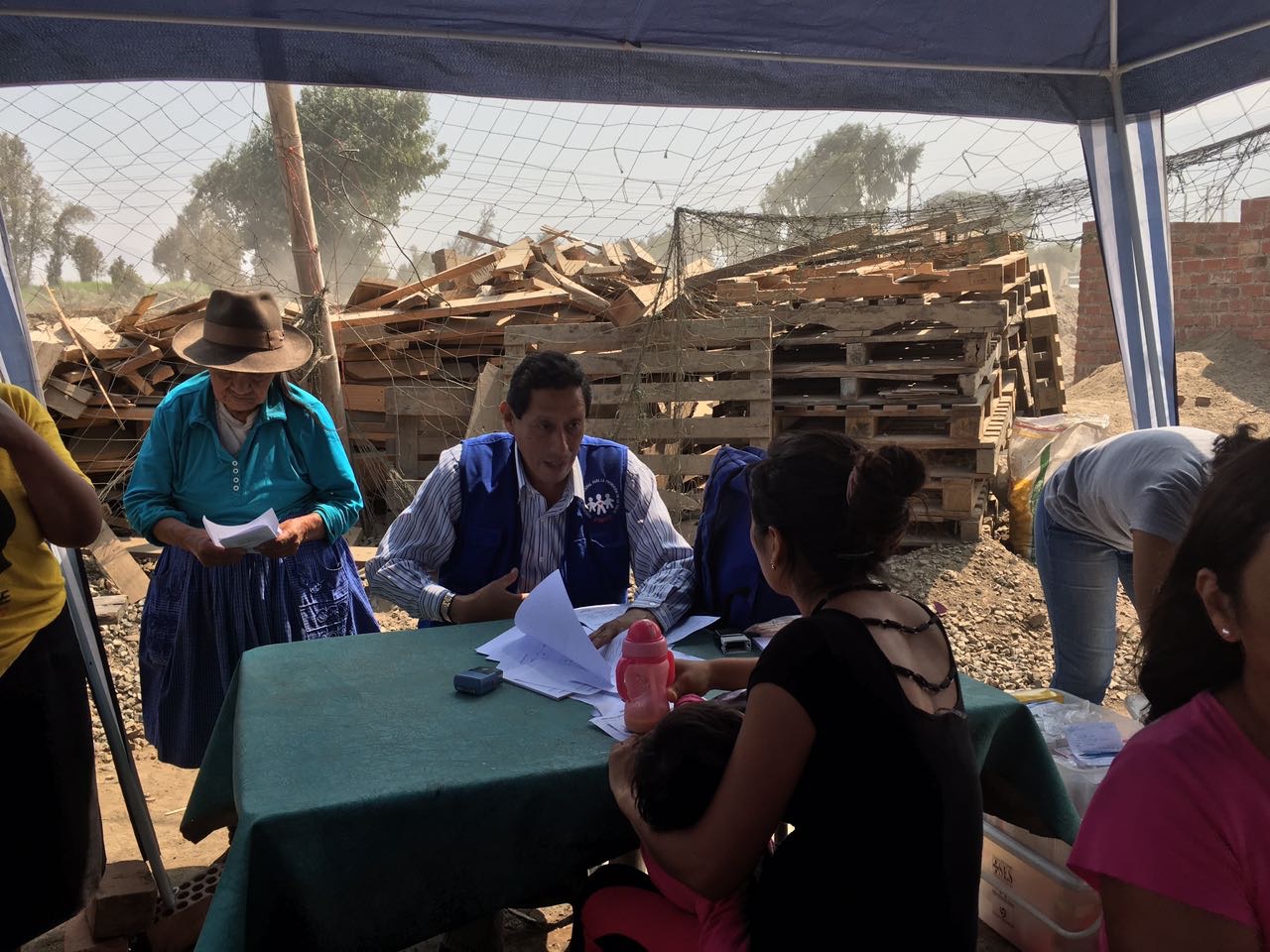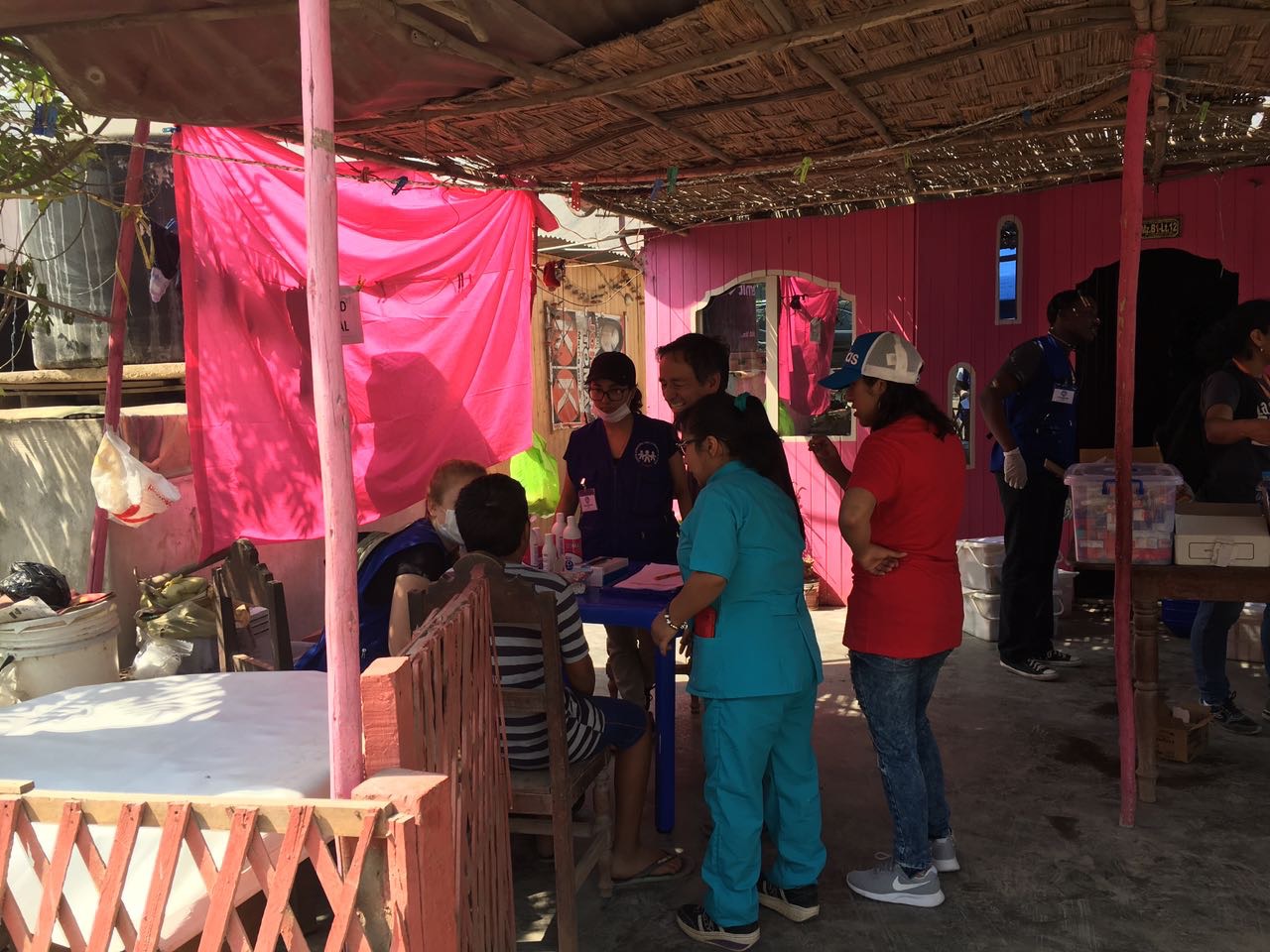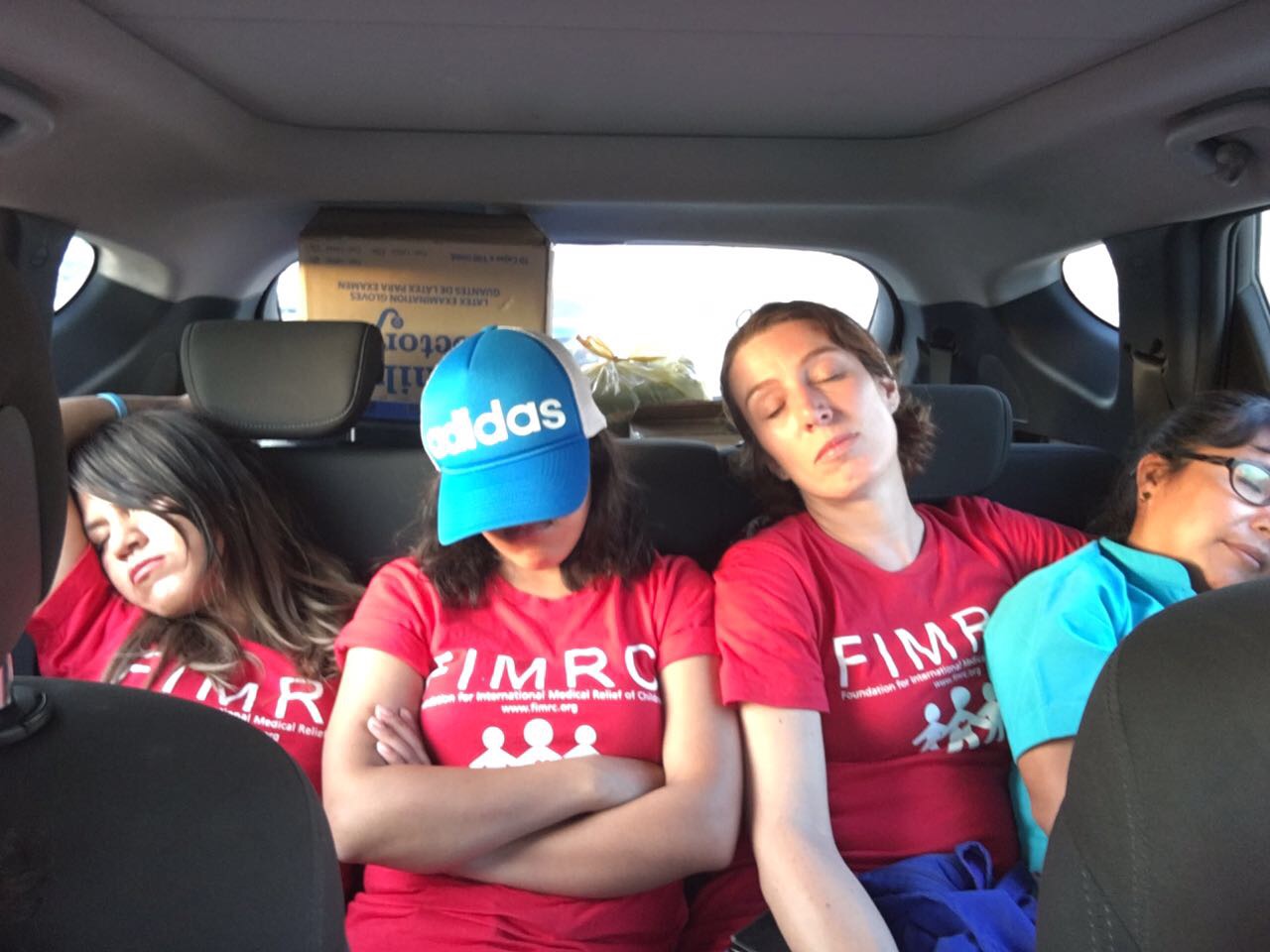 To learn more about Partners In Health, visit www.pih.org.