Marina Milad is a FIMRC Fellow at Project Restauración in the Dominican Republic. Her project involved redesigning and implementing the Health Agents Training Program. This program educates teenagers about physical, mental, and community health, and aims to empower them to take action towards improving the health of their community. She currently is working with two groups of Health Agents. The first group consists of eight 9th grade boys from Restauración who completed a previous Health Agents curriculum in the Spring of 2016. The second group includes ten 7th and 8th grade students from Los Cerezos, a rural countryside community. Learn about her experience through her eyes.
In January, these students graduated from the Health Agents Training Program that I developed for my fellowship project. With the goal of training these adolescents to promote health within their community, I decided that, in addition to health education, they could use a little extra preparation. Since their graduation, they have entered into a new part of the program dedicated to improving their interpersonal or "soft" skills. This portion of the program will include a variety team-building, communication, listening, and empathy-building exercises to help prepare them to work with others, as a part of the Health Agents program and also as a part of daily life.
During a recent meeting with the new graduates from Los Cerezos we played a game called, Apilar los vasos sin las manos, or Stack the Cups Without Your Hands. The goal of this activity was to practice teamwork and constructive communication while using only a rubber band device, la gomita, to stack the plastic cups. After much deliberation (both constructive and destructive) and many failed attempts, the Health Agents accomplished this task. We played again; this time the task more challenging. Now, they needed to use the cups to build a castle; this time, without speaking.
After they completed the task, we discussed what happened, what they learned, and how the activity can be applied to their daily life. Loosely mediated by a talking stick, the Health Agents expressed their frustrations. And in the midst of their bantering, something very cool happened. While debating how not being able to understand someone can damage a team, Steicy, a confident, Vampire Diaries-loving, 13-year-old girl, made an insightful comment.
Remember when we couldn't understand Marina? I smiled as the perfect teaching opportunity had unfolded.
Language has been the most challenging aspect of living and working in the Dominican Republic. Over the past four months, these students have heard my Spanish language skills transform from incomprehensible translation-dependent comments to independently-led lessons and discussions. However, as Stacey noted, my different idioma, was a significant barrier. Every mispronounced noun and improperly conjugated verb built a wall between myself and my students. In addition to learning, language also created a barrier in human connection. As an American, seemingly misplaced in their community, I had knowledge of the life of a teenager in a rural community in the Dominican Republic. Unable to speak Spanish, I also had no way of truly understanding or connecting to them.
During this meeting, communication, or perhaps, the difficulties of communication, transgressed age and culture to become a shared commonality between myself and my students. I was able to use myself as an example to demonstrate how easy it is for miscommunication to occur between people, the harm that can result from miscommunication, and the importance of clear and direct communication.
I left the meeting smiling, not because this was the first time I have been able to independently lead a class in Spanish, but rather because this was the first instance in which I have truly been able to connect with the Health Agents.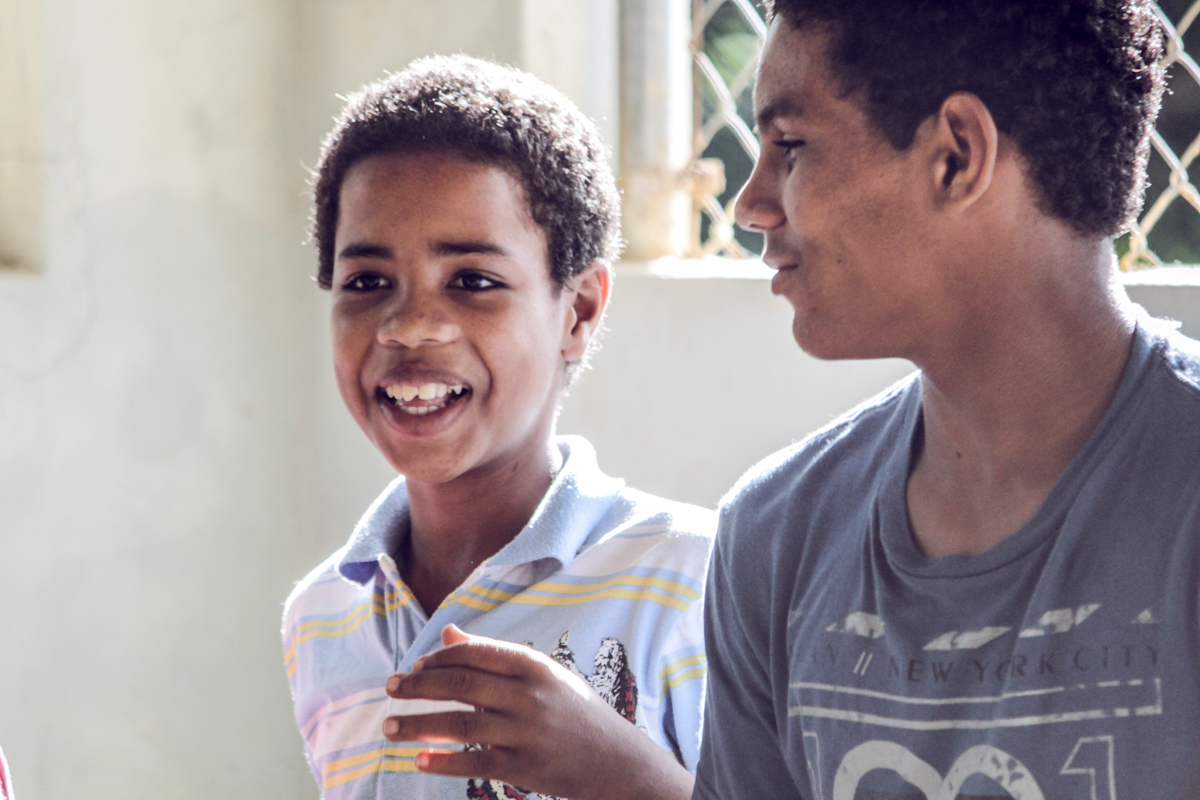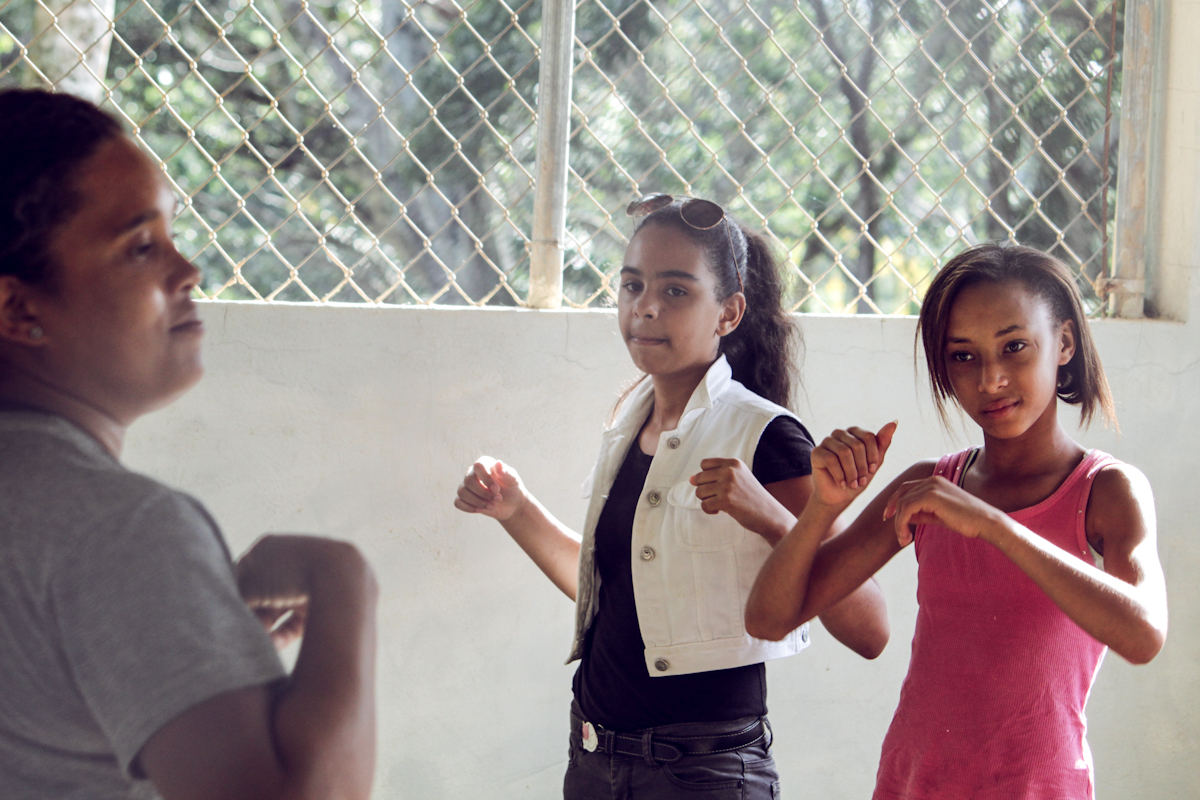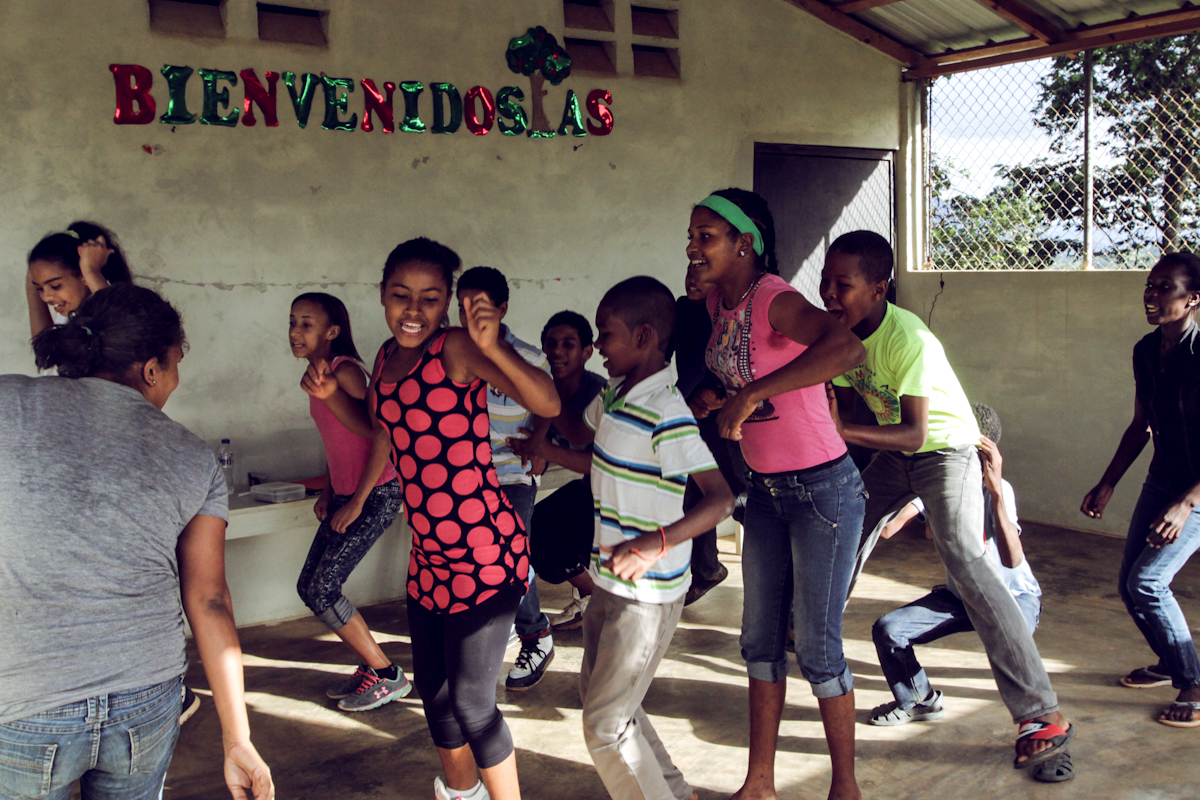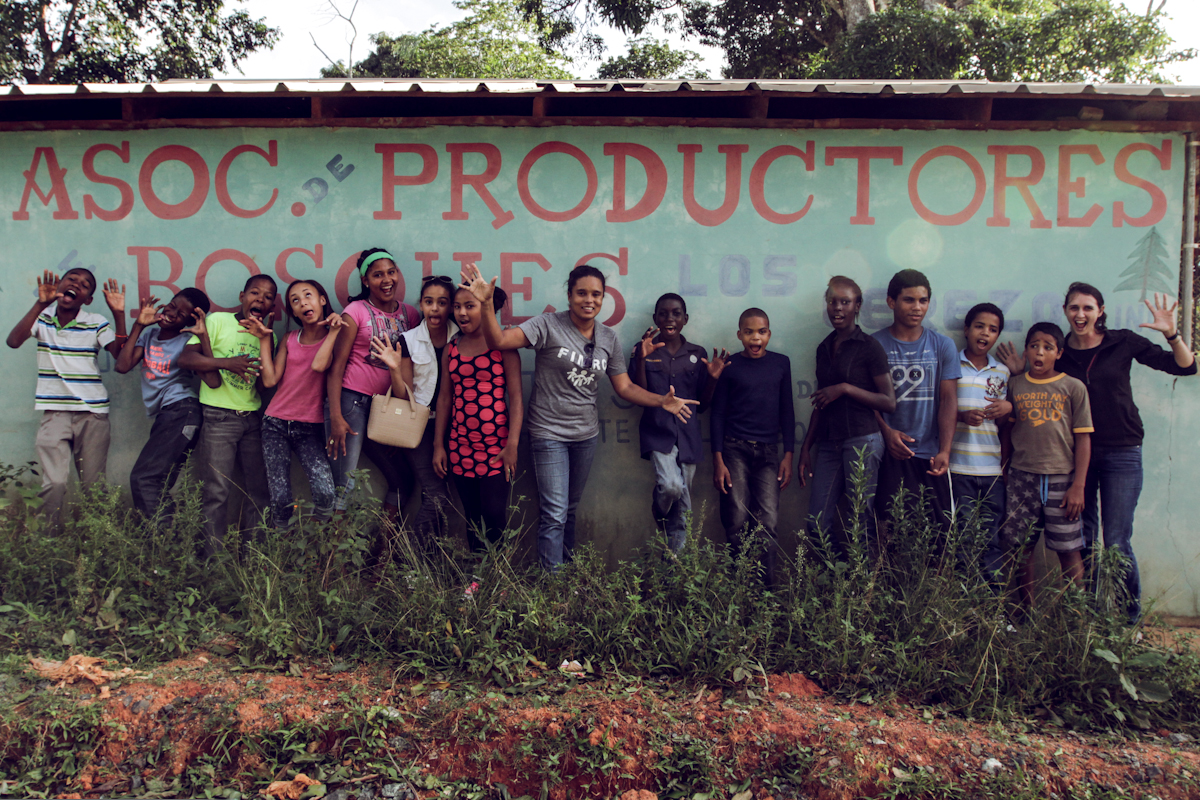 Photo Credit: Camilo Maldonado